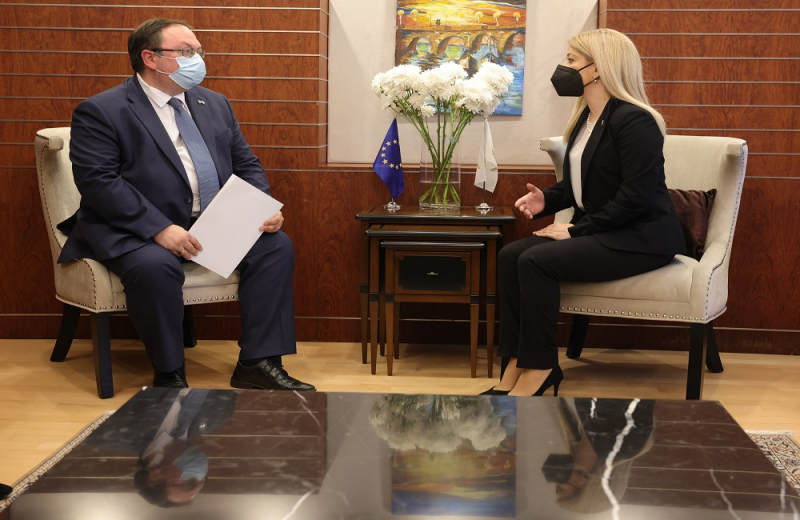 The undivided solidarity and support of the Cypriot people to the hard-pressed people of Ukraine, expressed the Speaker of Parliament, Annita Dimitriou, to the country's ambassador to Cyprus, Ruslan Nimchynsky.
Annita Dimitriou and Ruslan Nimchynsky had a meeting today, during which the Speaker of Parliament handed over a copy of the resolution, which was unanimously adopted by the House on February 24, 2022, unequivocally condemning Russia's invasion of Ukraine.
Cyprus , underlining the painful consequences of the Turkish invasion and the continued occupation of part of its territory, she stressed that she remains firmly committed to international law, respect for the sovereignty, independence and territorial integrity of all states and European states. .
The Ambassador of Ukraine expressed his sincere gratitude for the clear position of Cyprus, on the basis of principles and for the strong support that his country receives from the Member States of the European Union and beyond. Mr. Nimchynsky informed the Speaker of the Parliament about the situation, as it is developing and especially about the evolving humanitarian crisis in his country.
Ms. Dimitriou expressed the readiness of the House of Representatives to provide all possible assistance for the meeting the needs and relieving the people of Ukraine.