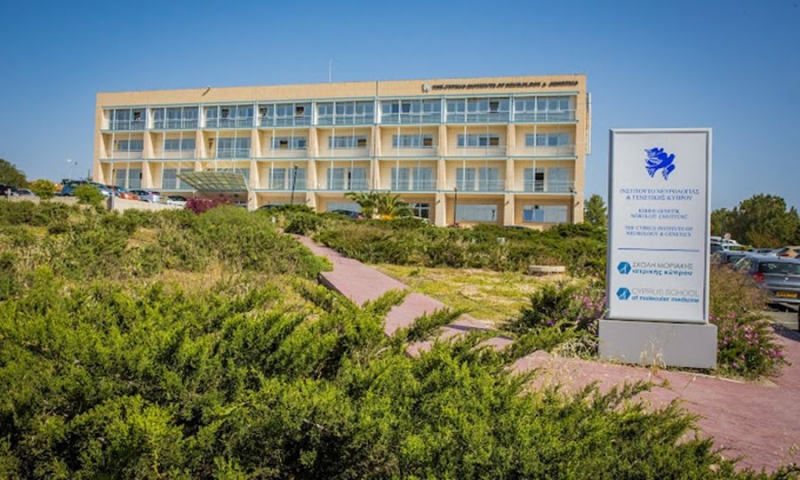 Study Applications 2023-24
The Cyprus Institute of Neurology and Genetics (INGC) announces the start of applications for admission to its postgraduate programs for the academic year 2023-24.
Education in a professional environment, guaranteed small number of admitted students, students integrated into research groups, graduates with a CV rich in work experience, over three decades of educational activity. These elements make up the formula on which the postgraduate education offered by the Cyprus Institute of Neurology and Genetics was based.
ING programs are suitable for graduates of medicine, biology, genetics, neuroscience, biomedicine, chemistry and other related fields. branches, who wish to proceed to a Master's or Doctorate level. All programs are fully certified by the competent bodies of the Republic of Cyprus.
Master (MSc) and Doctorate (PhD) programs
ING's postgraduate programs are focused on the Institute's areas of specialization.
The language of instruction is English. Graduate programs are offered in the following disciplines with the addition of a new program in the emerging field of Biotechnology.
• Medical Genetics (MSc and PhD)
• Molecular Medicine (MSc and PhD)
• Neuroscience (MSc and PhD)
• Biomedical Research (MSc)
• Biotechnology (MSc)
The Master's programs combine courses with a thesis (Research/Library project) and are offered in full-time study with a duration of 13 months and in part-time study with a duration of 24 months.
The Biomedical Research program has a duration of 2 years of full study and 3 years of part-time study.
Doctoral programs combine coursework during the first year along with a research thesis throughout the program. Doctoral programs are offered in full study with a duration of study of 4-6 years and in part-time study with a duration of study of 6-8 years.
Scholarships are offered in the Master and Doctoral programs.
Education & Work Experience
The students join the ING research groups and at the same time attend lectures of common core courses and elective courses. Students' research theses are prepared in the Institute's laboratories, giving them valuable experience in real laboratory conditions. The training model implemented by the ING is innovative for Cypriot data, since research, diagnostic and clinical services together with education coexist under the same roof. Students move in a lively working environment and have the opportunity to collaborate with the various Departments of ING and prepare their research theses on a wide range of topics.
Applications are made online at the website https://www.cing.ac.cy/education where the study guide is available as well as all the topics for applications for PhD positions.
Those interested can contact the ING Education Office for information or to arrange an appointment for personalized information.
Education Office Contact Details
Phone +357 22392840/841/844
Email education@cing.ac.cy
Website https://www.cing.ac.cy/education