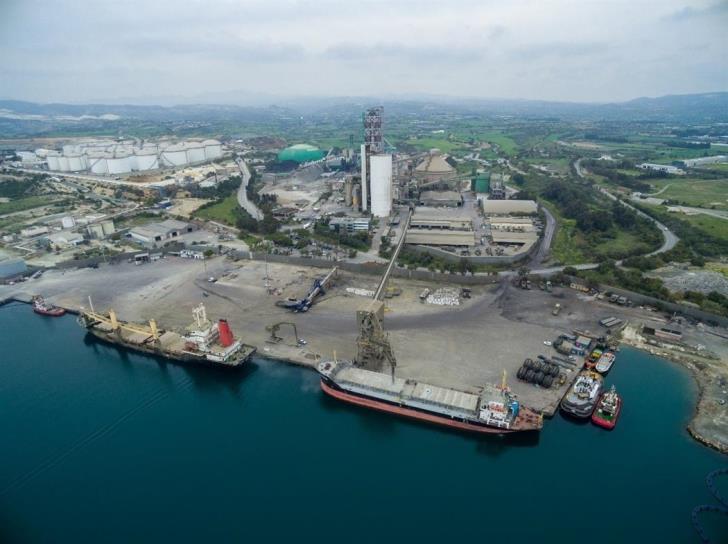 Chrysanthos Manolis
The government has made no secret of the fact that it has already decided to accept some of the demands of the consortium that undertook to build the gas terminal in Vassiliko, increasing, among other things, the compensation that the companies will receive for the construction projects.
All that remains, according to government officials, is to prepare a detailed note, with all the changes that will be made to the contract, including the reasons why the consortium's compensation should be increased by about 25 million and sent to the Central Change Committee. and Claims (KEAA), which is responsible for making the decision. The KEAA is staffed by senior members of the government apparatus and approval of the government request (albeit by a majority) should be taken for granted.
SEE ALSO: Immediate strengthening of security at the Vasilikos Energy Center
After all, the government has the legal right to influence the final composition of the KEAA during the discussion of this issue, through the participation of holders of specific positions in the Public Service or their representatives, depending on the predisposition of each. However, from the long text – decision of the European Commission for the granting of a European sponsorship of 101 million euros to the Republic of Cyprus, for the execution of the project (entitled State aid to Cyprus LNG Terminal), it appears that the Republic of Cyprus must inform the European Commission for the modification of the contract, the increase of the project cost and the duration of the constructions. Therefore, either before submitting the request for amendment of the contract to KEAA, or after, but ethically before the new contract enters into force, the European authorities should be informed of the content of the changes.
READ THE ENTIRE REPORT IN THE PUBLISHED LIBERTY PRESS