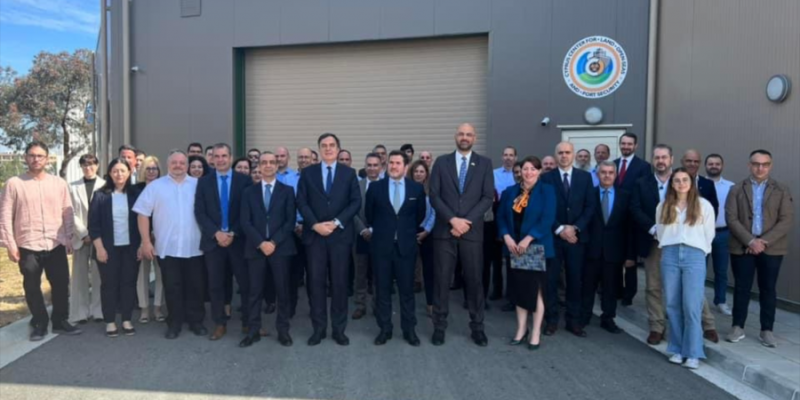 The promotion of cooperation in dealing with malicious threats in cyberspace was among the topics of the second meeting of the Cyber ​​Security Working Group of the countries of Cyprus, Israel, Greece and America (3+1 Cyber ​​Security Working Group), held on May 2 and 3 2023 at the CYCLOPS Educational Center in Larnaca.
According to a press release from the Office of the Communications Commissioner – Digital Security Authority, the ultimate goal of the meeting was to explore how countries can promote cooperation in countering malicious cyber threats, securing maritime cyberspace and building resilience in the Eastern Mediterranean region.
As mentioned, on the first day the participants focused on the exchange of experiences, best practices and the planning of exercises in the maritime sector.
In addition, it is noted that the results of the study "Regional Approach to Maritime Cybersecurity" were presented and discussed Governance and Risk Management: The Eastern Mediterranean as a Model".
In addition, it is added that on the second day, an exercise was held which gave the participants the opportunity to discuss, through a scenario, how states and authorized national authorities can work together in the management of a cross-border cyber incident.
< p> In the press release it is stated that the event was greeted by the Ambassador and Political Director of Multilateral Relations and Political Security of the Ministry of Foreign Affairs, Evangelos Savva, the Ambassador of the Hellenic Republic in Cyprus, Ioannis Papamelitou, Israel's Ambassador to Cyprus, Oren Anolik, Assistant Commissioner for Communications, Petros Galidis and Justine Treadwell, Policy – Economic Counselor of the US Embassy
It is noted that the meeting was attended by invitees from ENISA, the Ministry of Foreign Affairs of Greece, the Open University of Cyprus and Sandia National Laboratories, as well as the corresponding authorities from Greece and Israel.
Source: KYPE