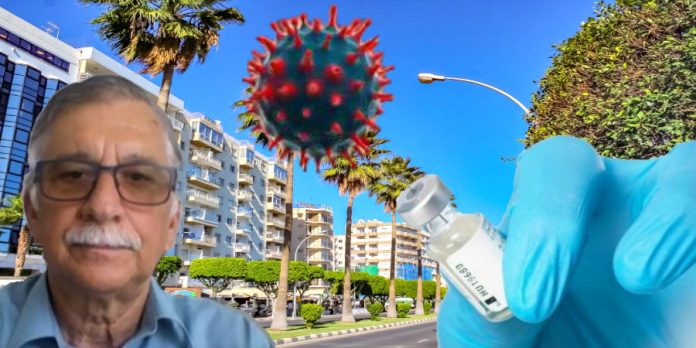 The final decisions will be taken at the Council of Ministers next Friday, regarding the measures to deal with the new outbreak of the pandemic observed in Cyprus.
As we mentioned in yesterday's article, on Monday afternoon, the Minister of Health, Michalis Hatzipandelas, had a meeting with the members of the Scientific Advisory Committee, during which they discussed the continuation of free rapid tests, in nursing homes and other targeted groups, such as for example the National Guard.
At the same time, the meeting discussed a stabilization in the epidemiological picture of the last days, while both the Minister of Health and the epidemiologists were satisfied with the course of vaccinations.
Regarding the possibility of new restrictive measures, this has not been discussed for the time being.
The meeting also dealt with the issue of the return of pupils and students to schools and universities, respectively, while it was said that it is good to vaccinate students, while 16-year-olds are currently being vaccinated.
Finally, the safe pass measure was judged as the reasons for the small drop and stabilization of the cases, however, it was pointed out that the controls must be carried out correctly and by everyone.
We remind you that one death and 851 (positivity rate: 1.18%) new cases were announced by the Ministry of Health yesterday, Monday 26 July.
source: to thema online