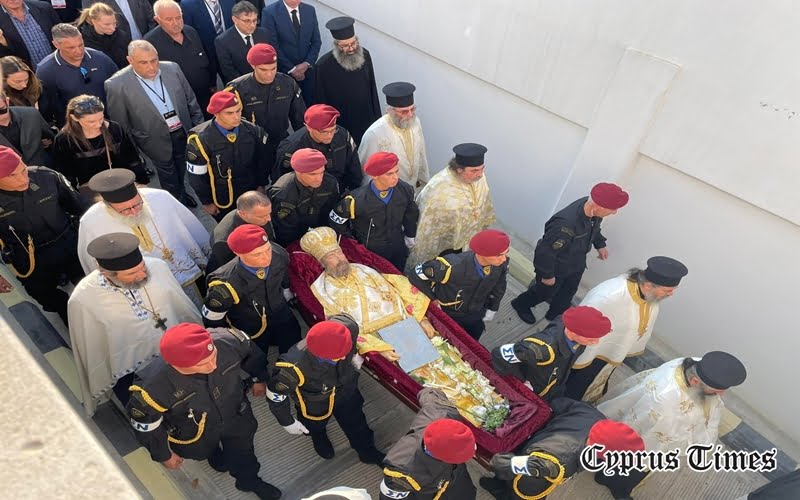 Cyprus said the Last Hail to the blessed Archbishop – With emotion, the Church, the State and the people said goodbye to Chrystostomos B' – An enlightened church leader who left his mark on the Church of Cyprus – What happened during the funeral procession and the funeral
Download the CYPRUS TIMES APP! HERE for Android and HERE for iOS
Last farewell to its church leader, who passed away on Monday, November 7, in an emotional climate, Cyprus said today.
In the presence of the President of the Republic, the President of the Hellenic Republic of Hellenic Republic Katerina Sakellaropoulos, the Ecumenical Patriarch heads or representatives of autocephalous churches, the exodus procession of the exiled Archbishop Chrysostomos II took place.
The blessed Archbishop rests in peace in his tomb, which is in the crypt he prepared himself, under the cathedral of the Apostle Barnabas.
1 of 14