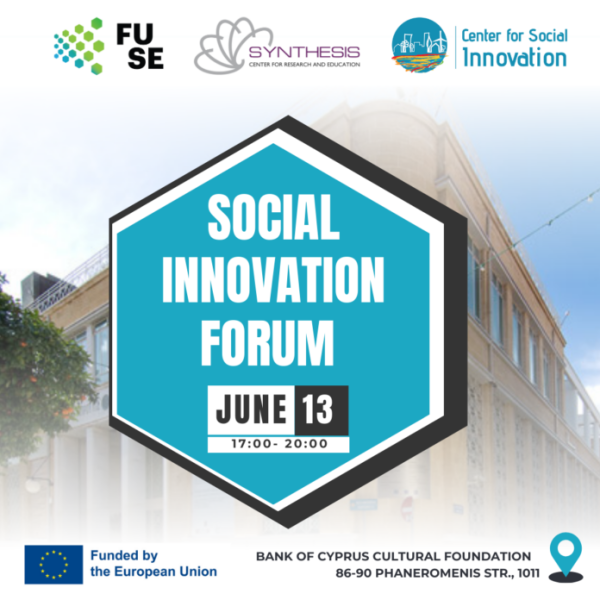 The SYNTHESIS Research Center and the Center for Social Innovation (CSI) invite you to yet another event organized as part of the Cyprus Social Innovation Forum, which will take place on June 13, 2023. The event will take place at the Cultural Foundation of the Bank of Cyprus from 17:00 to 20:00. It will be followed by a networking cocktail to exchange views.
Our goal is to discuss with social innovation agencies about the ecosystem in Cyprus as well as about the methods of its expansion. What factors positively affect the development of the ecosystem and what are these factors that prevent its further expansion. We talk to social innovation and civil society actors and record their views and concerns. We exchange experiences and good practices and chart the course for the future of the ecosystem in Cyprus after the transition of the European Union to the social economy.
Register for the Event: HERE
We are waiting for you for a comprehensive discussion on June 13th!
For information you can contact the email address [email protected] or phone 22252315- Andri Kyriakou.
—
The establishment of the Forum is part of the European FUSE Project https://www.fuseproject.eu/< /em> which is financed by the European Social Fund and the European Program for Employment and Social Innovation.