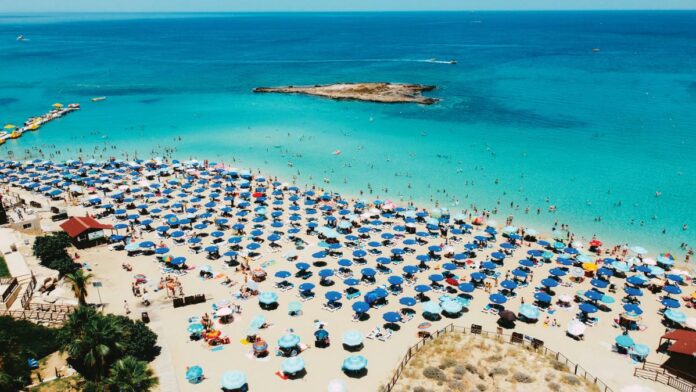 Cyprus emerged as the most expensive of the most popular European tourist destinations for the British in a survey on behalf of the BBC.
The survey by the TravelSupermarket travel cost comparison platform shows that the average cost per person for a seven-day all-inclusive family holiday package in our country is £1,153 for August this year.
In August 2022 the corresponding cost was 1,060 pounds.
The second most expensive destination is Greece with a corresponding cost of 1,098 pounds. They are followed in order by Portugal with £1,000, Turkey with £991, Spain with £926 and Bulgaria with £842.
The average increase in holiday costs for Britons in Europe is 12 % this year, although in some destinations it is significantly higher: Crete 25%, Tenerife 22%, Mallorca 21%.
Compared to pre-pandemic and high inflation prices in 2019, the average increase exceeds 30%.
The cost of travel insurance has also increased overall this year, by almost 10%.
Cyprus recorded the smallest decrease (-11%) in the car rental price compared with last August, behind only Turkey where the price is almost the same (-1%). Car rental is the only area of ​​travel that has reduced costs this year.