POWERED BY:
01:56 Sunday
March 27, 2022 INSIDER • GOAL • IN-CYPRUS • PROPERTY • CYPRUS-IS • CAREER LIKE • GOING OUT • XRYSES SYNTAGES • ACTIVE • PHILGROUP NEWS & nbsp; SOCIETY & nbsp; INSIDER & nbsp; OPINIONS & nbsp; GOING OUT & nbsp; CULTURE & nbsp; SPORTS & nbsp; AUTO & nbsp; GOOD LIFE & nbsp; USEFUL & nbsp; PRINTED EDITION & nbsp;
ARCHIKIEIDISEISPOLITIKITOPIKAPARASKINIOMEDIAELLADAKOSMOSEPISTIMIPERIVALLONTECHNOLOGIASYNENTEFXEISCHRYSES ETAIREIESKOINONIAEIDISEISKYPROS OF CHTHESANAGNOSTI HAVE LOGOEPISTOLESSYNENTEFXEISDIMOFILI IN INTERNETVIDEOSAFIEROMATAADVERTORIALINSIDEREPICHEIRISEISKYPROSBRAND VOICECAPITALFORBESBLOOMBERG OPINIONPROTAGONISTESKAFTI GRAMMICHRYSES ETAIREIESKARIERAAPOPSEISARTHRA IN "F" INTERVENTION IN "F" MESSAGE YOUR SKITSAO WORLD TWITTERGOING OUTTHINGS TO DOCINEMAMOUSIKIESTIATORIABAR/CAFETV ODIGOSTILEORASIPOLITISMOSKYPROSKOSMOSKRITIKESEKDILOSEISPROSOPAATHLITIKAPODOSFAIROMPASKETPARASKINIAELLADADIETHNIALLA SPORAPOPSEISSKITSOVIDEOSAUTONEAPAROUSIASIAPOSTOLESAGONESKALI ZOIFGEIADIATROFIEF ZINASTRACHRYSES SYNTAGESSYNTAGES SEFVIMA VIMACHRISIMAFARMAKEIAGIATROIAERODROMIALIMANIATILEFONAOPAPKAIROSSYNALLAGMALACHEIAAPPSPROSFORESENTYPI EDITION POLITIKITOPIKAPARASKINIOMEDIAELLADAKOSMOSEPISTIMIPERIVALLONTECHNOLOGIASYNENTEFXEISCHRYSES COMPANIES EIDISEISKYPROS OF CHTHESANAGNOSTI HAVE LOGOEPISTOLESSYNENTEFXEISDIMOFILI THE INTERN ETVIDEOSAFIEROMATAADVERTORIAL EPICHEIRISEISKYPROSBRAND VOICECAPITALFORBESBLOOMBERG OPINIONPROTAGONISTESKAFTI GRAMMICHRYSES ETAIREIESKARIERA ARTICLES IN "F" INTERVENTION IN "F" MESSAGE YOUR SKITSAO WORLD OF TWITTER THINGS TO DOCINEMAMOUSIKIESTIATORIABAR/CAFETV ODIGOSTILEORASI KYPROSKOSMOSKRITIKESEKDILOSEISPROSOPA PODOSFAIROMPASKETPARASKINIAELLADADIETHNIALLA SPORAPOPSEISSKITSOVIDEOS NEAPAROUSIASIAPOSTOLESAGONES YGEIADIATROFIEF ZINASTRACHRYSES SYNTAGESSYNTAGES SEFVIMA STEP FARMAKEIAGIATROIAERODROMIALIMANIATILEFONAOPAPKAIROSSYNALLAGMALACHEIAAPPSPROSFORES ENTERPRISES LTD BRAND VOICE CAPITAL FORBES BLOOMBERG OPINION PROTAGONISTS HOT LINE GOLDEN CAREER COMPANIES
EXCLUSIVE COOPERATION
TOGETHER WITH
Powered by
Next Previous Cyprus University of Technology: Innovation in Digital Public Administration HOME • INSIDER • BRAND VOICE • Cyprus University of Technology: Innovation in Digital …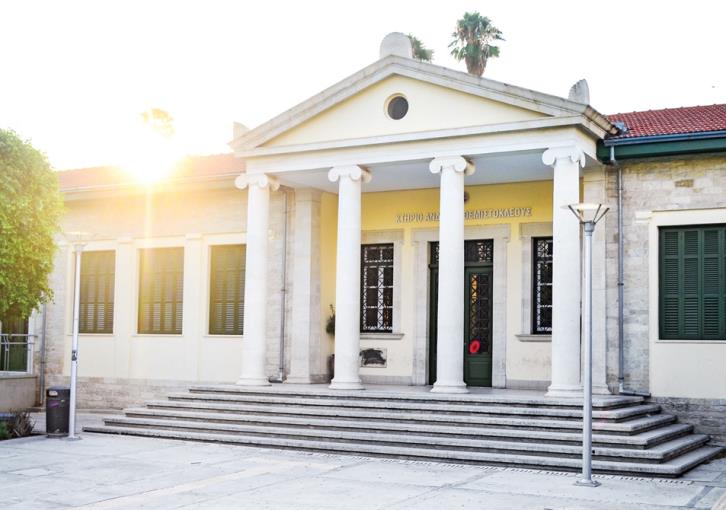 Distinction in the Pan-European competition European Public Sector Awards (EPSA 2021)
The Cyprus University of Technology ( TEPAK) is an internationally recognized academic institution, with significant successes in the fields of education and research.
It maintains and strengthens its competitiveness through the constant search and understanding of the changing modern needs and requirements of science and society. The ability to quickly and effectively adapt to new conditions is a critical parameter for the successful pursuit of the strategic goals of the University. In this context, the University seeks to remain a modern public organization that develops new infrastructure, reforms existing ones, utilizes new technological means in its operations and promotes administrative reforms.
"All-in- One HR »: An innovative digital administration application
The "All-in-One HR" project is an innovative application of digital technology in public administration. In the context of the Pan-European Competition (European Public Sector Awards-EPSA 2021) held by the European Institute of Public Administration, an institution that rewards efforts to strengthen an innovative, green and digital public administration, the TEPAK was awarded the Practice for this project.
The participation of the University was in the section Digital Public Administration with the project "All-in-One HR". "All-in-One HR" is about the transition from a traditional, non-automated time & attendance management system of its employees, to a fully automated, digital and "smart" system, developed by entirely internally and was designed based on existing knowledge and experience in the University Human Resources Service and the Information Systems and Technology Service. The system is digitally managed as a whole, improving accuracy, speed and ease of use, & nbsp; while also providing direct and detailed reporting to employees, management and the Human Resources Service. It is indicative of the speed with which those involved are served if we consider that through the system employees in the Organization can apply for leave with only 4 clicks and receive approval within seconds. The system handled in 2021 more than 13000 electronic requests processed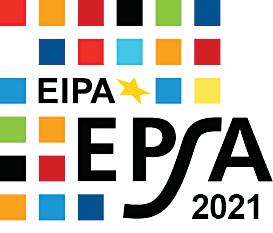 A system for all Public Law Organizations
The main feature of the system is the possibility of its transfer and use by any body under public law, without special adjustments, e.g. from town halls, semi-governmental organizations. In addition to low maintenance costs and ease of use, the system provides enhanced transparency for all users (employees and management) and is an accountability tool available for control.
This important distinction is the culmination of the efforts of the University leadership to promote e-government and improve the efficiency of internal processes. In recent years the University has implemented a number of strategic digital transformation projects. Among them is the use of electronic signature (digital signature) in all internal procedures that makes TEPAK the first public body in Cyprus to implement it on a large scale, the computerization of the recruitment and development procedures of academic staff and the payment management system (e-payments). Through a continuous process, the Cyprus University of Technology has managed to adapt to the changes in the environment of higher education, so that it remains a modern public organization.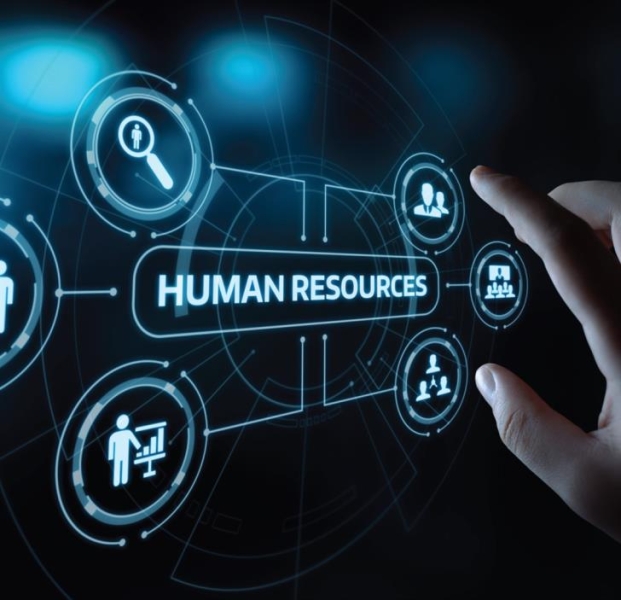 The European Public Sector Award for 2021 is supported by eight bodies representing different levels of government, as well as the European Commission. The evaluation process was carried out on the basis of specific criteria of the EPSA 2021 team (https://www.eipa.eu/epsa/). The European Institute of Public Administration received a total of 126 applications for projects from a number of public and wider public sector organizations in Europe (public services, local authorities, legal entities under public law and other government entities), which implemented groundbreaking projects. on the following three thematic areas: Innovative Public Administration (Green Public Administration), Green Public Administration and Digital Public Administration. The results of the competition are presented at the following link https://www.eipa.eu/epsa/.
For more information about the system you can contact the Human Resources Service of the Cyprus University of Technology (25002051).
CONTACT DETAILS
www.cut.ac.cy
Postgraduate Programs
www.cut.ac.cy/masters
Phones: 25002710 or 25002711
E-mail: Address: administration@cut.ac.cy,
studies@cut.ac.cy
Find out and follow the Cyprus University of Technology:
Facebook: https://www.facebook.com/
CyprusUniversityTechnology
Instagram: https://www.instagram.com/
cyprusuniversitytechnology
Twitter: https://twitter.com/CyUniTech
Youtube channel: https://www.youtube.com/c/
CyprusUniversityTechnology