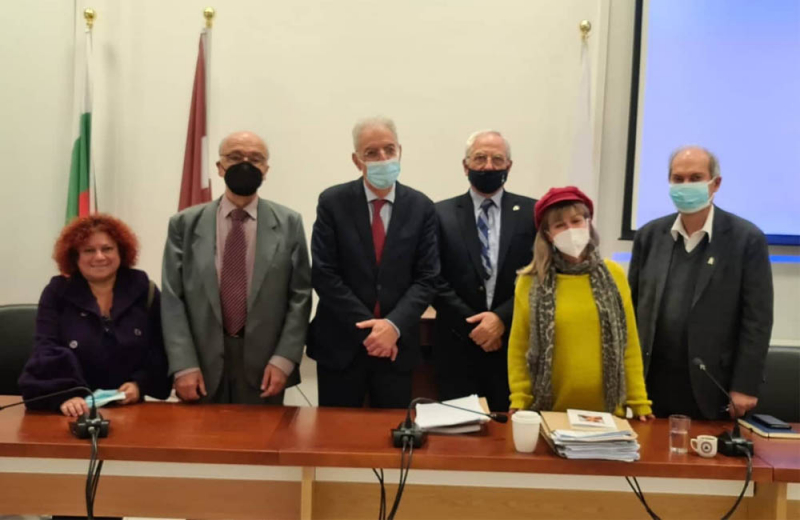 The Cyprus Writers' Union announced an announcement for the operation of the State Ministry of Culture. According to the Secretary of the Board. of the Union, Eleftherios Plutarchou, there was a consultation with the Minister of Education, during which a Memorandum was submitted with suggestions, several of which have been taken into account for the bill.
The announcement:
"With good fortune begins tomorrow the debate in Parliament on its autonomous operation to manage in depth and with a new vision all the problems of Culture (as is the case in all other EU countries). This is the 2nd time that, as the Cyprus Writers' Union, we have had a Consultation with the Minister of Education, Culture, Sports and Youth and Prodromos Prodromos and Directors of Cultural Services (Pavlos Paraskeva, Dr. Kyprianos Louis). In the 1st Consultation (November 20, 2019) we had also submitted a written 36-page Memorandum with suggestions, Several of which have been taken into account for the Bill.
Theatrical Development and the THOC will be under the Ministry of State, as will the Craft Service, which is currently under the Ministry of Commerce. The Department of Antiquities will probably be included, although there is no legal / constitutional problem, only a trade union one. As EPPs, we suggested that, among other things, Attention be paid to Memory and Cultural Heritage, to Cultural Diplomacy, to European Programs for Literature, Language and the Arts, and also to give incentives to affluent companies to donate works (such as art, literature). in GREECE.
The Minister was cooperative and wants to help. We, however, have a duty to watch with control and good faith and to constantly and vigorously suggest the best for our Culture, without which we have no homeland but plain land.
Eleftherios Plutarchou
Secretary of the Board of the EPP »