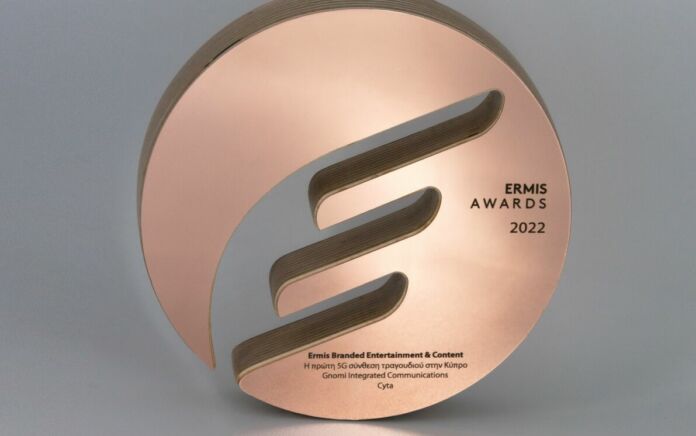 for the film/documentary "The Gifts – The 1st 5G songwriting in Cyprus", highlighting the fastest mobile network in Europe
Cytamobile-Vodafone film/documentary "The Gifts – The 1st 5G Song Composition in Cyprus", won the only prize awarded in its category for Branded Entertainment & Content, at the Ermis Awards ceremony held on January 27 in Athens. It is the result of Cyta's collaboration with the advertising agency Gnomi, scripted and directed by Stavros Pamballis and produced by Kikas Hatzigiakoumis and the Dreams Studio team.
In the film, which won a gold award last October and in corresponding Cypriot institution Carob Awards, the music creator Kostas Kakogiannis, with the lyricist and poet Pambo Kouzalis and the teenage singers Andrea Markou, Georgia Neokleous and Eleni Mavroudi, through 5G technology and the fastest mobile network in Europe, manage to create a brand new traditional Cypriot song, although they are in different locations in Cyprus. They are joined by musicians Charalambos Pantelis (lute), Veronika Aloneutou (santouri) and Jonathan Betito (percussion). You can enjoy it here: https://www.youtube.com/watch?v=jw6y1W4IRCk
The Ermis Awards are organized every year by the Association of Advertising Companies & of Communication of Greece (EDDE) and are the leading institution for awarding creativity for the advertising and communication industry in Greece.