POWERED BY:
16:27 Sunday
March 27, 2022 INSIDER • GOAL • IN-CYPRUS • PROPERTY • CYPRUS-IS • CAREER LIKE • GOING OUT • XRYSES SYNTAGES • ACTIVE • PHILGROUP NEWS & nbsp; SOCIETY & nbsp; INSIDER & nbsp; OPINIONS & nbsp; GOING OUT & nbsp; CULTURE & nbsp; SPORTS & nbsp; AUTO & nbsp; GOOD LIFE & nbsp; USEFUL & nbsp; PRINTED EDITION & nbsp;
ARCHIKIEIDISEISPOLITIKITOPIKAPARASKINIOMEDIAELLADAKOSMOSEPISTIMIPERIVALLONTECHNOLOGIASYNENTEFXEISCHRYSES ETAIREIESKOINONIAEIDISEISKYPROS OF CHTHESANAGNOSTI HAVE LOGOEPISTOLESSYNENTEFXEISDIMOFILI IN INTERNETVIDEOSAFIEROMATAADVERTORIALINSIDEREPICHEIRISEISKYPROSBRAND VOICECAPITALFORBESBLOOMBERG OPINIONPROTAGONISTESKAFTI GRAMMICHRYSES ETAIREIESKARIERAAPOPSEISARTHRA IN "F" INTERVENTION IN "F" MESSAGE YOUR SKITSAO WORLD TWITTERGOING OUTTHINGS TO DOCINEMAMOUSIKIESTIATORIABAR/CAFETV ODIGOSTILEORASIPOLITISMOSKYPROSKOSMOSKRITIKESEKDILOSEISPROSOPAATHLITIKAPODOSFAIROMPASKETPARASKINIAELLADADIETHNIALLA SPORAPOPSEISSKITSOVIDEOSAUTONEAPAROUSIASIAPOSTOLESAGONESKALI ZOIFGEIADIATROFIEF ZINASTRACHRYSES SYNTAGESSYNTAGES SEFVIMA VIMACHRISIMAFARMAKEIAGIATROIAERODROMIALIMANIATILEFONAOPAPKAIROSSYNALLAGMALACHEIAAPPSPROSFORESENTYPI EDITION POLITIKITOPIKAPARASKINIOMEDIAELLADAKOSMOSEPISTIMIPERIVALLONTECHNOLOGIASYNENTEFXEISCHRYSES COMPANIES EIDISEISKYPROS OF CHTHESANAGNOSTI HAVE LOGOEPISTOLESSYNENTEFXEISDIMOFILI THE INTERN ETVIDEOSAFIEROMATAADVERTORIAL EPICHEIRISEISKYPROSBRAND VOICECAPITALFORBESBLOOMBERG OPINIONPROTAGONISTESKAFTI GRAMMICHRYSES ETAIREIESKARIERA ARTICLES IN "F" INTERVENTION IN "F" MESSAGE YOUR SKITSAO WORLD OF TWITTER THINGS TO DOCINEMAMOUSIKIESTIATORIABAR/CAFETV ODIGOSTILEORASI KYPROSKOSMOSKRITIKESEKDILOSEISPROSOPA PODOSFAIROMPASKETPARASKINIAELLADADIETHNIALLA SPORAPOPSEISSKITSOVIDEOS NEAPAROUSIASIAPOSTOLESAGONES YGEIADIATROFIEF ZINASTRACHRYSES SYNTAGESSYNTAGES SEFVIMA STEP FARMAKEIAGIATROIAERODROMIALIMANIATILEFONAOPAPKAIROSSYNALLAGMALACHEIAAPPSPROSFORES ENTERPRISES LTD BRAND VOICE CAPITAL FORBES BLOOMBERG OPINION PROTAGONISTS HOT LINE GOLDEN CAREER COMPANIES
Π> ΑΠ COOPERATION
ΜΑΖ WITH
Powered by
< p>
Επό Cyta unlocks the digital future of Cyprus HOME • INSIDER • BRAND VOICE • Cyta unlocks the digital future of Cyprus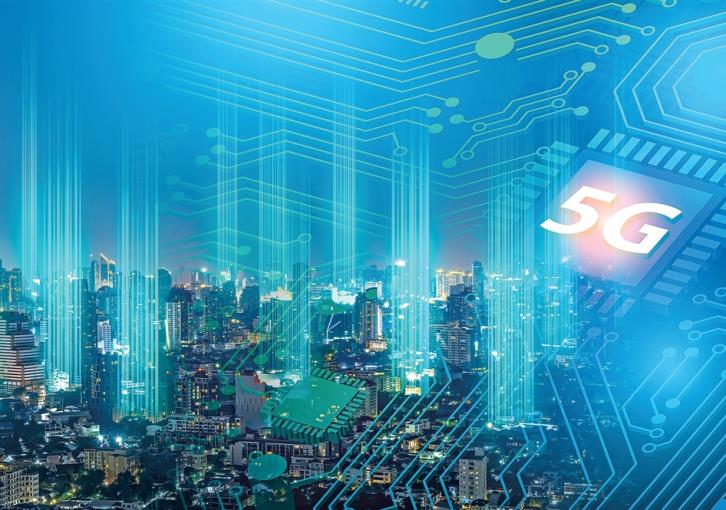 < i> Starred in the technological development of the country for 60 years
The digital transformation plays a key role in the development of the place and is a strong ally in the course of economic recovery. This is a long-term process, which requires investment and high commitment, both from the State and companies. It requires infrastructure that ensures a fast and reliable high-capacity network and its success depends, to a large extent, on the integrated digital transition of the entire country and, above all, on the speed at which it will be achieved.
For 60 years, Cyta has played a leading role in the technological development of Cyprus, with the strategic goal of providing modern services to every citizen, wherever it is located, even in the most remote places. With state-of-the-art technologies and the constant upgrade of the Organization's infrastructure, Cyprus is currently ranked among the countries with the most advanced telecommunications in the world. This fact is of particular importance since, according to international studies, the penetration of broadband has a direct impact on the economy of a state, bringing about a significant increase in GDP per capita.
All on one screen
Today, as data and connectivity are considered essential goods and access to them is becoming a human right, Cyta has accelerated the development of the Cypriot fiber optic network CytaFiber, with customer connections exceeding 200 per day. So far, 50% of the connections to the new network have been transferred, with the plan for urban centers and large suburban areas to be fully covered with fiber optics by the end of 2023. At the same time, thanks to Cyta, Cyprus currently has the fastest mobile network in Europe and will soon become the 1st country in the EU with 100% 5G population coverage. The new generation networks create the bases for digital services, increased productivity and reduced costs, conditions necessary for the development of businesses, both in the local and international market.
In addition to the wide availability of state-of-the-art infrastructure, Cyta facilitates the penetration of broadband by making regular price reductions and increasing the speeds and capacity it offers. As consumers' need for more data increases, the weighted price of 1GB decreases exponentially, which is reflected in the gradual reduction in the use of wifi hotspots.
Indicatively, in just three years, the prices of the basic package have been reduced by more than 65%, while Freedom programs, which offer unlimited internet access, are becoming more and more attractive.
This allows technology to reach everywhere, giving everyone access to high speed internet, allowing every citizen to live, work and train wherever they want. And this, allows the country to move confidently into the new era that wants public administration and business on one screen and our every transaction can be done from the comfort of our home.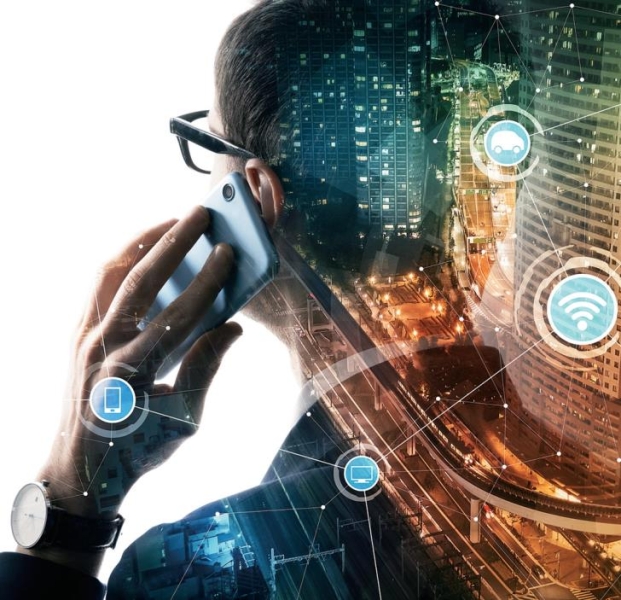 On the Business Side
Cyta Business today provides a wide range of high security services and digital tools so that businesses, regardless of size, can grow effectively and profitably in the new environment.
"Traditional" forms of communication, such as fixed and mobile telephony, change and evolve based on the needs of each company.
Fixed telephony now provides the ability to operate all the facilities of a call center without the need to purchase equipment. In particular, the Business Telephony service provides all the basic telephony facilities, number of specialized services (eg call center), IVR, as well as interconnection of a fixed and mobile telephony of a company for unlimited intercommunication.
At the same time, mobile telephony becomes an access tool for all functions and data of the company, from wherever the employees are. The possibilities provided for all businesses through the 5G network are unlimited including fast, real-time and uninterrupted internet access. Small and medium enterprises and large enterprises serve their functions with cloud services and digital tools.
Cyta Business digital cloud services, such as Business Cloud Storage and Backup, Cloud Servers, Powerosft365 and Microsoft365 for Business, are based on the convergence of telecommunications and IT that goes beyond the traditional product capital model with increased capital costs and offers rental services, with monthly subscription depending on the use. Cyta's privately owned Data Centers for hosting equipment and infrastructure are ISO 27001 certified, Tier III level, and are offered through Business Cloud products, so that a company has reliable and continuous backup storage of its data and files./p>
New businesses have the opportunity to choose between attractive solutions with low monthly subscription and without the need to invest in equipment, in order to start their activities at low cost. The Business Start plan offers all the digital tools and facilities a new company needs to get started, such as fixed telephony and mobile applications (eg RED & FREEDOM), high speed internet, but also cloud services such as Powersoft365 and Micorosoft365 for Business./p>
For the protection of networks and infrastructure and the timely management of security incidents, we are constantly developing our services while providing cyber security services. At the same time, we continue to invest in building infrastructure that allows us to be fully prepared for the next revolution coming with the Internet of Things, where all devices connect simultaneously and interactively to the internet.
www.cyta .com.cy