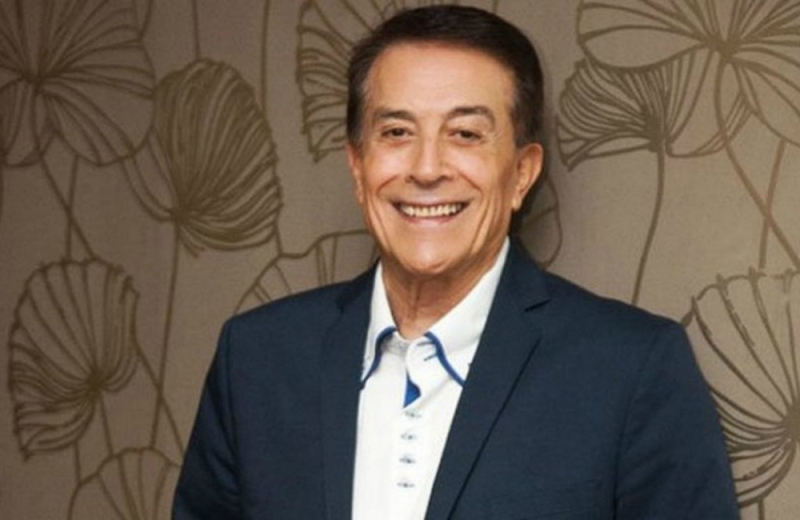 Tomorrow, Tuesday, May 31, at 11:00 in the morning, the funeral of Dakis, who passed away at the age of 79, after a long battle with cancer, will take place at the Glyfada Cemetery.
There, relatives, Friends, colleagues and ordinary people will say goodbye to him and take him to his last home.
The wish of the members of Dakis's family is to give money to the "Ark of the World" instead of wreaths.
The singer left his last breath in a large hospital in Athens where he was treated.
The sad news of his death was announced through her personal Twitter account by his good friend and wife of Mimi Plessas, Lucilla Plessa-Carrer.
"At the dawn of summer you chose to leave my soul…. You who made us love summers… .. so many summers…. Rest… .I will always love you… This summer I waited for it without a cloud with no sorrows But its sun did not warm me ", she wrote characteristically.
Her post
< center>
Στην Αυγή του καλοκαιριού διάλεξες να φύγεις ψυχούλα μου…. Εσύ που μας εκανες να λατρέψουμε τα καλοκαίρια….. τόσα καλοκαίρια…. Ξεκουράσου….θα σ'αγαπω πάντα…
«Αυτό το καλοκαίρι το περίμενα
με δίχως ένα σύννεφο
με δίχως στεναχώρια
Αλλ' όμως δε με ζέστανε ο ήλιος του" pic.twitter.com/j0h8oMhZmn

— Loukila CarrerPlessa (@loukilacarrer1) May 29, 2022
Dakis fought bravely against cancer, while he had also made the shocking statement: "I want to die on stage".
on Wikipedia, which writes it all well. My fear is not to stay in bed. To sleep and not wake up, how nice. This is how I think about my end… I would like to die on stage while singing.
When you go through the difficult adventure, I do not know, something happens. He is not finished yet, but he is leaving, he will leave… This is what the doctors say, that he is leaving. At first they hid from me that I had a huge problem, they told me after six months. I was told I was six months old. It was a colon cancer… I do not think about metastases ίζω I continue the treatments. The treatments end in November… ", he had stated to SKAI in 2019.
Who was Dakis
Dakis was born on August 26, 1943 in Alexandria, Egypt. He went to the Patriarchal High School and since then he started singing.
In 1963 he came to Greece and in 1964 he recorded his first album in English entitled "Deep in the heart of Athens". This was followed by records that were immediately very successful in French, Italian and English. Indicatively the successes of that period were: Monsieur Cannibal, Tu Veux ou tu veux pas, Mourir ou vivre, Gaston. He spoke six languages ​​fluently (Greek, French, English, Italian, Spanish and Arabic), which gave him the comfort of performing an international repertoire.
In 1968 he recorded his first album in Greek entitled "Hello" thank you "with the composer K. Xenakis and immediately after followed his first collaboration with Mimi Plessas and the timeless successes" So many summers "& amp; "That morning in Kifissia" where the response of the audience quickly placed him among the most sought after performers of that time.
In his great career he collaborated with Greek composers such as: Mimis Plessas, Giannis Spanos, George Katsaros, George Chatzinassios, Costas Hatzis, Robert Williams, Alexis Papadimitriou, George Manlikas, Harris Chalkitis, Vangelis Pitsiladis, George Krimizakis, Costas Xenakis, George Theofanous, Nikos Lavranos, Nikos Karvelas, Alekos Chrysovergis, George Theodosiadis etc.
Dimitris Iatropoulos, Sotia Tsotou, Xenofontas Fyleris, Thanos Sofos, Roni Sofou etc.
He took part in many theatrical performances, TV shows and Greek movies, such as "Mermaids and Mages" and "My Aunt η Χίπισσα ».