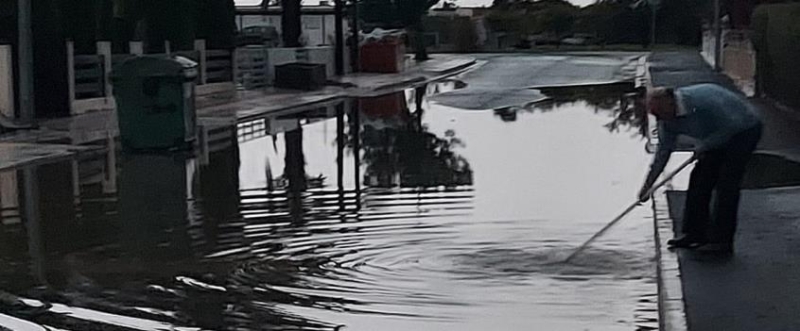 A total of around 20 residences in the province of Famagusta were damaged by the severe weather events that occurred in the area last Saturday, the Prefect of Famagusta Georgios Chrysafinis told KYPE. /p>
He added that "today three echelons of the Famagusta Provincial Administration are on foot, two in the Municipality of Paralimni, one in the touristic and one in the residential area as well as one echelon in the Municipality of Agia Napa".
"These scales record the damage left behind by Saturday's storm," he said.
From the intense weather, he continued, "problems and damage were caused to houses, hotels, properties and vehicles and mainly they concern underground areas of tourist businesses and hotels, while in some cases it also concerns the ground floor".
In response to a related question, Mr. Chrysafinis said that "the properties are divided into permanent and holiday homes and businesses, which include hotels and Mr misdeeds".
"By two in the afternoon, the crews of the District Administration recorded damage to 20 residences, the recording continues in other properties and is expected to be completed tomorrow".