Friends of "dark tourism" seek in their travels experiences related to death, macabre experiences and unpleasant situations.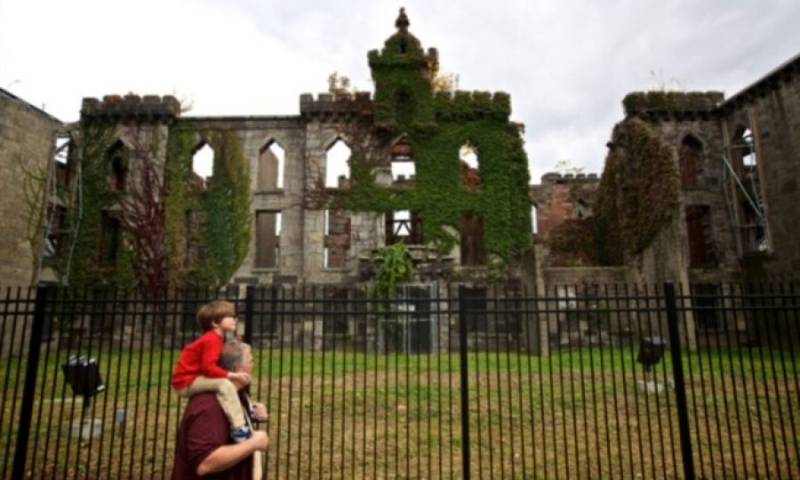 The Renwick Smallpox Hospital on Roosevelt Island, NY, where patients were treated during an epidemic in the 1800s. A dark tourism attraction. (Photo: Benjamin Norman/The New York Times)
Text: Maria Cramer c.2022 The New York Times Company/Credit: Eleftheria Alavanou
North Korea. East Timor. Nagorno-Karabakh, a mountainous core that acts as a Pandora's Box between Armenia and Azerbaijan. These are not typical tourist destinations. But don't tell that to Erik Faarlund, a seasoned traveler from Norway who has visited all three. The next trip he dreams of is to be in the Philippines at Easter, to see people volunteering to be nailed to a cross to commemorate the martyrdom of Jesus (a practice even discouraged by the Catholic Church).
Faarlund has stated that he often travels alone – his wife seems to prefer the sunny beaches of the Mediterranean. "She wonders why on earth I choose these places and I, in turn, wonder the same about her," says the 52-year-old Norwegian, who has visited destinations that fall under the category of so-called "dark tourism". It is an umbrella term that includes travel to places associated with deaths, tragedies and generally macabre situations.
As tourism returns to normal, most people are using their vacation time for the familiar reasons: to escape reality, relax and recharge their batteries. This is not the case with fans of dark tourism, who use their holidays to see the wild corners of this world up close. They say that traveling to abandoned nuclear power plants or countries where genocides took place is a way to capture the harsh politics of the day. Climate disasters, war and the growing threat of authoritarian regimes.
"When the planet is about to catch fire and people can't pay their electricity bills, lying on a beach in a five-star hotel seems shameful," says Jodie Joyce, a private employee of a British company who has traveled to Chernobyl and North Korea. Faarlund, on the other hand, who does not consider his treks to be in the category of "dark tourism", wishes to see up close places where the reality is "completely different" than in his homeland.
Whatever the motivation, Faarlund and Joyce are not alone. A whopping 82% of American travelers say they've visited at least one "dark destination" in their lives, according to a recent Passport-photo.online survey of more than 900 people. More than half said they prefer to visit war zones. In fact, 30% of respondents said that once the war in Ukraine is over, they want to visit the Azovstal steel plant, where Ukrainian soldiers fiercely resisted Russian forces.
The growing popularity of 'dark tourism' suggests that more and more people are turning their backs on 'getaway holidays', opting instead to find themselves in off-the-beaten-path places. In places that all they knew about was from the news. Tourists are tired of seeing the idealized version of this world, according to Gareth Johnson, a founding member of Young Pioneer Tours, the company that organized Joyce and Faarlund's treks.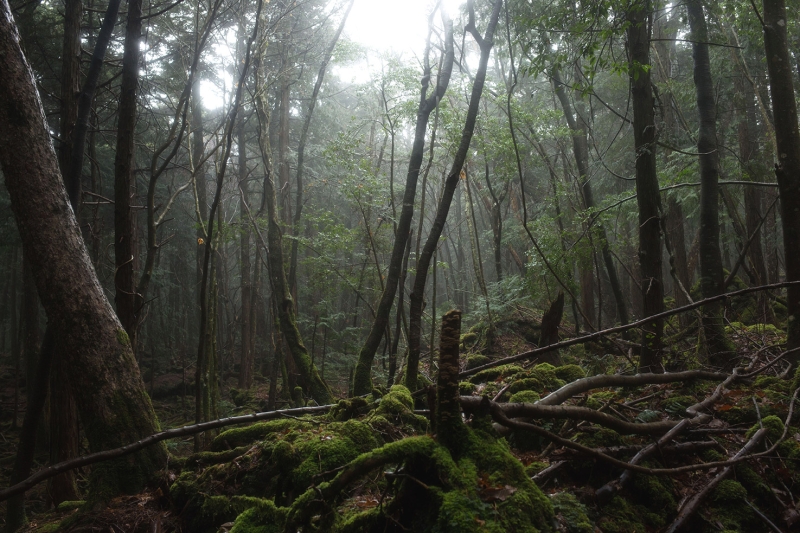 The Aokigahara forest is also known as the "suicide forest". It is located near Mount Fuji, Japan (Photo: Ko Sasaki/The New York Times)
A hobby since the age of gladiators
The term "dark tourism" was coined in 1996 by academics J. John Lennon and Malcolm Foley, who wrote the book "Dark Tourism: The Attraction to Death and Disaster". But in reality, according to Craig Wight, Associate Professor of Tourism Management at Edinburgh Napier University, people have, for hundreds of years, used their leisure time to witness the horror. "The trend goes back to the time of ancient Rome and gladiatorial battles. People came out of their homes to watch public hangings. They sat comfortably in their carriages and watched the Battle of Waterloo," he notes.
Wight argues that today's "dark tourist" is likely to choose a location entwined with tragic events, and this will act as a driving force to connect with the place, which is hardly the case if he simply learns of the events that happened there. In this light, everyone is, potentially, a "dark tourist". A visitor going to New York for a city break will make a stop at Ground Zero. Boston travelers will drive north to Salem, Massachusetts, to learn more about the 17th century witch hunts. Visitors to Germany and Poland may visit a former concentration camp, either to honor the victims of the genocide or to better understand the history. In general, however, a dark tourist is someone who habitually seeks out places, which are associated with tragic, morbid or even dangerous situations.
In recent years tourism professionals have spread across the length and breadth of the earth, organizing trips to destinations associated with recent tragedies. Media attention followed, raising some questions about the intentions of visitors, according to Dorina-Maria Buda, professor of Tourism Studies at the University of Nottingham. Stories of people loitering in New Orleans neighborhoods devastated by Hurricane Katrina or posing for a selfie in Dachau have sparked both revulsion and outrage. What ultimately motivated the people who decided to visit these places, "their voyeuristic tendencies or their need to share the pain of others and show their support?" Buda wonders.
David Farrier, a journalist from New Zealand, spent a year traveling to places such as Aokigahara (the so-called "suicide forest" in Japan), the luxury prison that Pablo Escobar created for himself in Colombia and the infamous McKamey Manor in Tennessee, a house with a reputation for being haunted, where guests go to beat them, bury them alive and dunk them in cold water until they feel like they're drowning.
The trip gave him material for the show, 'Dark Tourist', which aired on Netflix in 2018 and was derided by some critics as macabre and "disgusting". The 39-year-old Farrier himself, in fact, says that he often has second thoughts about the ethics of his travels. "Ethically, the landscape is murky," he says. Still, he found it worthwhile to point the cameras at places and rituals that most people want to know more about and will never see in person. Visiting places where horrific events unfolded acted as a kind of grounding, helping him face his fear of death. According to him, he feels privileged to have visited most of these places, except for McKamey Manor, which "was crazy", as he characteristically notes.
Opportunity for reflection
Dark tourism's popularity with the travel public is partly because it helps people process what's going on around them, "as the world gets darker and darker," according to Jeffrey S. Podoshen, professor of marketing at Franklin and Marshall College, specializing in "dark tourism". "People are trying to make sense of things that are hard to understand, like death and violence," he says. "They see this type of tourism as a way to familiarize themselves with them."
Faarlund recalled a trip he took with his wife and twin sons to Cambodia, which included a visit to the Killing Fields, where between 1975 and 1979 more than two million Cambodians were murdered or died of starvation and disease under the Khmer Rouge regime. . His boys, 14 at the time, listened intently to the brutal stories that took place in the torture center. At one point they went outside, sat in silence for some time, and then met two of the survivors of the Khmer regime. The children asked these two frail men, aged 80 and 90, if they could hug them and they accepted. It was an emotional journey, which included other, more painless stops – visits to temples like Angkor Wat or odd meals of oysters, squid and frog. But even though they "loved it," Faarlund can't imagine them coming with him to the Philippines to watch people re-enact the sufferings of the Crucifixion.