The house also confirmed the short-term rating in foreign and domestic currency at R-2 (high), also with a stable outlook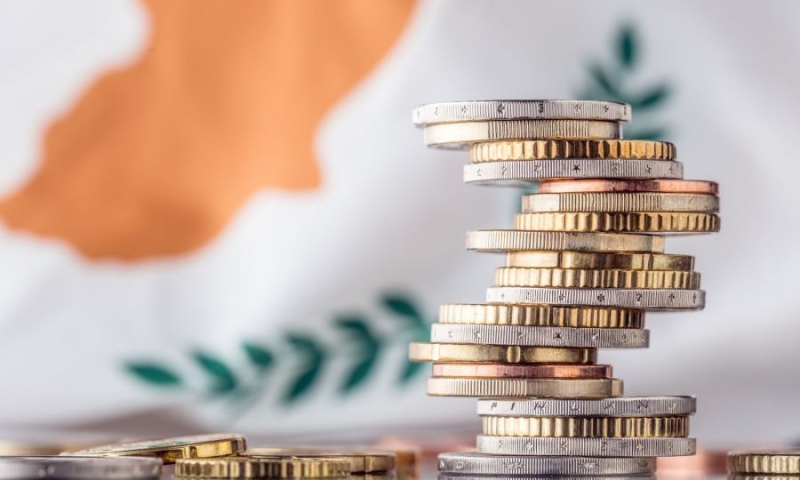 The long-term rating for Cyprus in foreign and domestic currency was affirmed at BBB by DBRS Morningstar on Friday, with a stable outlook. In addition, the house also confirmed the short-term rating in foreign and domestic currency at R-2 (high), also with a stable outlook.
The stable outlook balances recent favorable fiscal dynamics against significant downside risks to the fiscal and economic outlook, the rating agency said in its statement.
The rating agency notes that it expects the new government to remain committed to fiscal prudence. .
As he reports, fiscal balances have improved significantly over the past year. The general government budget balance turned into surplus at 2.3% of GDP from a deficit of 1.7% in 2021, due to a large reduction in public support measures for the coronavirus. In addition, nominal tax revenues were boosted by high inflation and strong economic growth with real GDP expected to grow by 5.6% in 2022, he notes.
"This favorable fiscal and economic momentum contributed to the noticeable falling public debt-to-GDP ratio to an albeit still high 86.5% in 2022 from 101% in 2021. In DBRS Morningstar's view, maintaining this downward trend in debt metrics is key to growth of upward pressure on the rating," notes DBRS in its announcement.
The house points out that it expects the new government to remain committed to fiscal prudence. In addition, it estimates that future economic growth momentum is likely to be supported by the opening of large-scale tourism facilities and capital inflows from the Next Generation EU programme.
At the same time, DBRS Morningstar notes that the economic and fiscal outlook is exposed to significant downside risks, such as the further escalation of the conflict in Ukraine and the recent marked increase in global financial fragility. "While the resilience of the large domestic banking sector to an international financial shock is supported by very strong liquidity reserves, a possible further increase in global financial instability may weaken external and internal demand relative to the Cypriot economy and, therefore, burdens tax revenues", he notes.
A higher-than-expected slowdown in economic growth may limit recent favorable public debt momentum, the house adds. In addition to a possible growth shock, risks to debt dynamics may arise from a possible realization of contingent liabilities in the banking sector related to the still high stock of non-performing loans in the banking system.
The BBB ratings are supported by a stable political environment, the government's sound fiscal and economic policies in recent years and a favorable public debt profile, it says, as well as Cyprus' position in the EU, which ensures the "quality of institutions". although, as the house reports, governance indicators have weakened in recent years.
On the other hand, Cyprus faces significant challenges due to the still high burden of public debt and the comparatively low level of labor productivity of the economy. In addition, Cyprus' ratings continue to be constrained by the small size of its service-based economy, which makes it vulnerable to external shocks, he notes.
The house notes that Cyprus' rating can be upgraded either with sustainable economic growth and sustained strong fiscal performance leading to a further reduction in the public debt ratio, or with evidence demonstrating increased economic resilience and an increase in labor productivity levels, or with a combination of the two factors.
On the other hand, the rating could be downgraded either due to a significant deterioration in the public debt trajectory, possibly due to a prolonged period of weak growth, increasing fiscal pressures or the realization of large contingent liabilities, or due to a substantial reversal of the downward trajectory in the stock of NPLs in the banking sector , as well as a combination of the above factors.
DBRS also reports that moderate fiscal pressures are likely to be caused by the NHS and the implementation of the KEDIPES "Rent vs Installment" plan, as well as future changes in international corporate taxation, given the relatively high share of Cyprus in fiscal revenues derived from this source. Corporate income tax revenue reached 6.5% of GDP in 2021 compared to an average of 3.1% for OECD countries.
In addition, it says that recent interest rate hikes, if continued, could lead to increased government funding costs, which had fallen significantly in recent years. It is noted, however, that the risks from the increase in financing rates are mitigated by the favorable debt profile due to the extension of the average duration of the debt in recent years, reaching 7.3 years in 2022, from 4.5 years in 2012. In addition, the potential short-term funding risks are mitigated by the government's large cash reserve which stood at 9.7% of GDP in December 2022 and covers around 68% of total debt purchases in 2023 and 2024.
Regarding bank asset quality, it notes that risks have declined significantly in recent years, but are still higher than in most other EU countries. Although the NPL ratio fell significantly to 9.5% in December of 2022, mainly due to sales and write-offs of bad loans, is still significantly higher than in most other Eurozone economies which stood at 2.9% in September 2022. The house notes the risk of rising NPLs in the future due to the strong increase in interest rates.
Additionally, DBRS Morningstar notes that the stock of Stage 2 loans, while down, is still significantly above pre-pandemic levels. Stage 2 loans accounted for 12% of gross loans in December 2022, up from 9% in December 2019. The increase is driven by exposures to non-financials and may indicate rising asset quality risks, it notes.
Conversely, financial stability is supported by strong capitalization of the banking sector, which has improved in recent years, with the average Tier 1 capital ratio reaching 20.6% in September 2022 compared to 15.9% in December 2016.
"Furthermore, the banking sector has built up very strong liquidity reserves in recent years as a large inflow of resident deposits from households and businesses has been channeled mainly into bank cash," the house said in its statement, noting that cash and deposits accounted for 37% of total assets in September 2022.
In contrast, the relative size of the domestic loan portfolio has declined due to household and corporate deleveraging in the wake of the 2012-2013 crisis, with private non-financial debt falling to 169% of GDP in September 2022 from 282% in March 2015 and it is now at a similar level to that of most other euro area economies.
Finally, DBRS says the assessment is supported by the stable political environment, as it does not expect a significant change in policy direction under the new government, particularly with regard to fiscal policy and reforms embedded in the Cyprus recovery plan, which aim to strengthen the efficiency of the judicial system and public administration, fight corruption and stimulate the green and digital transition of the economy. "The implementation of the plan will depend on the government's ability to gather sufficient support in parliament to pass legislation," he underlines.