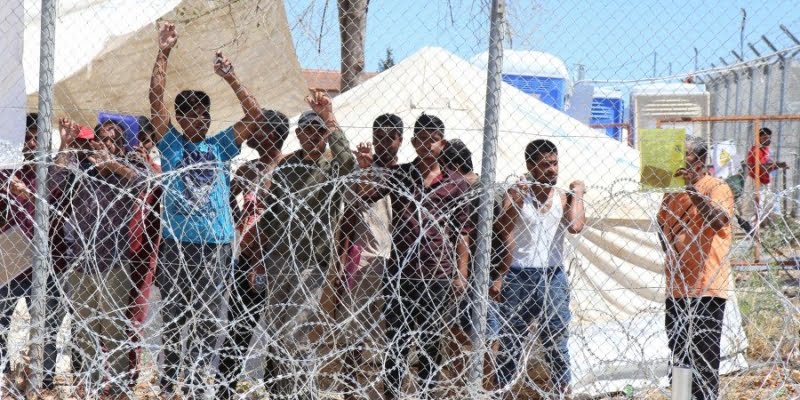 In less than two months, citizens will rush to the polls to vote for the next President of the Republic. One of the topics high on the pre-election agenda is immigration, as a walk through the urban centers of the cities highlights the seriousness of the problem.
Cyprus records a negative record in asylum applications in 2022, as it has surpassed 18,500 arrivals. At the same time, citizens' concern is widespread due to the phenomena of ghettoization and crime, while due to the increased immigration flows, incidents and clashes are becoming more and more frequent in the "submerged" from "Pournara" asylum seekers.
On the one hand, Cyprus, which has to deal with the systematic promotion of irregular immigrants from the opposition line, and on the other hand, the traffickers' circles, who financially exploit people who are looking for a better life.
The &laquo Simerini, like last week, asks the candidates for the Presidency of the Republic, Achillea Dimitriadis, Giorgos Kolokasidis and Christos Christou, the same questions, giving them the opportunity to communicate their positions and proposals to the citizens.
Among other things, Achilleas Dimitriadis proposes canceling the recruitment of 300 border guards, and proposes the recruitment of 300 qualified persons to be trained in the field of asylum. Giorgos Kolokasidis aims to diversify benefit policy by offering vouchers instead of money, while Christos Christou submits the proposal to cut all funds related to immigration. Giorgos Kolokasidis and Christos Christou agree on the creation of a Deputy Ministry of Immigration.