POWERED BY:
09:27 Sunday
13 March 2022 INSIDER • GOAL • IN-CYPRUS • PROPERTY • CYPRUS-IS • CAREER LIKE • GOING OUT • XRYSES SYNTAGES • ACTIVE • PHILGROUP NEWS & nbsp; SOCIETY & nbsp; INSIDER & nbsp; OPINIONS & nbsp; GOING OUT & nbsp; CULTURE & nbsp; SPORTS & nbsp; AUTO & nbsp; GOOD LIFE & nbsp; USEFUL & nbsp; PRINTED EDITION & nbsp;
ARCHIKIEIDISEISPOLITIKITOPIKAPARASKINIOMEDIAELLADAKOSMOSEPISTIMIPERIVALLONTECHNOLOGIASYNENTEFXEISCHRYSES ETAIREIESKOINONIAEIDISEISKYPROS OF CHTHESANAGNOSTI HAVE LOGOEPISTOLESSYNENTEFXEISDIMOFILI IN INTERNETVIDEOSAFIEROMATAADVERTORIALINSIDEREPICHEIRISEISKYPROSBRAND VOICECAPITALFORBESBLOOMBERG OPINIONPROTAGONISTESKAFTI GRAMMICHRYSES ETAIREIESKARIERAAPOPSEISARTHRA IN "F" INTERVENTION IN "F" MESSAGE YOUR SKITSAO WORLD TWITTERGOING OUTTHINGS TO DOCINEMAMOUSIKIESTIATORIABAR/CAFETV ODIGOSTILEORASIPOLITISMOSKYPROSKOSMOSKRITIKESEKDILOSEISPROSOPAATHLITIKAPODOSFAIROMPASKETPARASKINIAELLADADIETHNIALLA SPORAPOPSEISSKITSOVIDEOSAUTONEAPAROUSIASIAPOSTOLESAGONESKALI ZOIFGEIADIATROFIEF ZINASTRACHRYSES SYNTAGESSYNTAGES SEFVIMA VIMACHRISIMAFARMAKEIAGIATROIAERODROMIALIMANIATILEFONAOPAPKAIROSSYNALLAGMALACHEIAAPPSPROSFORESENTYPI EDITION POLITIKITOPIKAPARASKINIOMEDIAELLADAKOSMOSEPISTIMIPERIVALLONTECHNOLOGIASYNENTEFXEISCHRYSES COMPANIES EIDISEISKYPROS OF CHTHESANAGNOSTI HAVE LOGOEPISTOLESSYNENTEFXEISDIMOFILI THE INTERN ETVIDEOSAFIEROMATAADVERTORIAL EPICHEIRISEISKYPROSBRAND VOICECAPITALFORBESBLOOMBERG OPINIONPROTAGONISTESKAFTI GRAMMICHRYSES ETAIREIESKARIERA ARTICLES IN "F" INTERVENTION IN "F" MESSAGE YOUR SKITSAO WORLD OF TWITTER THINGS TO DOCINEMAMOUSIKIESTIATORIABAR/CAFETV ODIGOSTILEORASI KYPROSKOSMOSKRITIKESEKDILOSEISPROSOPA PODOSFAIROMPASKETPARASKINIAELLADADIETHNIALLA SPORAPOPSEISSKITSOVIDEOS NEAPAROUSIASIAPOSTOLESAGONES YGEIADIATROFIEF ZINASTRACHRYSES SYNTAGESSYNTAGES SEFVIMA STEP FARMAKEIAGIATROIAERODROMIALIMANIATILEFONAOPAPKAIROSSYNALLAGMALACHEIAAPPSPROSFORES ENTERPRISES LTD BRAND VOICE CAPITAL FORBES BLOOMBERG OPINION PROTAGONISTS HOT LINE GOLDEN CAREER COMPANIES
EXCLUSIVE COOPERATION
TOGETHER WITH
Powered by
Next Previous Decisions and proposals for strengthening through Ukrainian HOME • INSIDER • CYPRUS • Decisions and proposals for strengthening through Ukrainian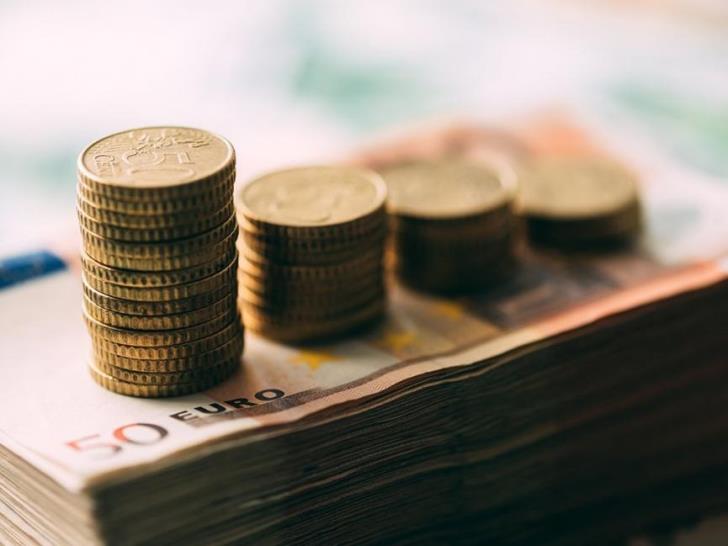 & nbsp & nbspΕλευθερία Παϊζάνου & nbsp; & nbsp ;
Through legislation, the parties seek to support companies affected by the coronavirus pandemic and at the same time provide them with facilities & nbsp; due to the effects of the Russian invasion of Ukraine.
DIKO submitted two proposals for a law. The first proposal postpones & nbsp; the deadline for submitting a tax return to a person who keeps books and records and & nbsp; prepares accounts audited by an independent auditor for the fiscal year & nbsp; 2020. Normally & nbsp; the return should be submitted by March 31, however, the bill is postponed to July 31st. The same will apply to corporate tax returns. Specifically, legal entities would have to file company tax returns for 2020 by the end of the month. According to the rapporteur, the regulations are necessary due to the prolonged health crisis and the war in Ukraine.
READ ALSO: & nbsp; Extension of corporate tax relief period
Last Friday, the decree of the Ministry of Finance was published in the Official Gazette of the Republic, which extends for another two years the reduction of VAT on electricity. According to the decree, vulnerable consumers will continue to pay 5% VAT until June 30, 2022. It is recalled that the VAT reduction came into force on November 1, 2021.
At the same time, according to the decree , households will pay 9% VAT from March 1 to April 30, 2022.
A few days ago, the & nbsp; Plenary Session of the Parliament approved two pieces of legislation that extend the periods during which tax reliefs are provided to companies. In particular, the imposition of additional VAT and interest on certain categories of economic activity subject to taxable persons is suspended for the tax periods ending March 31, 2021, April 30, 2021 and May 31, 2021, provided that the taxable person has submit a tax return for these periods within the specified deadline and pay the amount of VAT due by October 10, 2021, November 10, 2021 and December 10, 2021 respectively. Also, the imposition of additional tax and interest is suspended, as well as criminal measures for the tax period that began on October 1 and ended on December 31, 2021, provided that VAT is paid in three equal installments, on February 10, 2022, March 10, 2022 and April 10, 2022, for catering. In addition, the law on deductible expenses for investment in an innovative small and medium enterprise was extended until June 30, 2024.
Eleftheria Paizanou