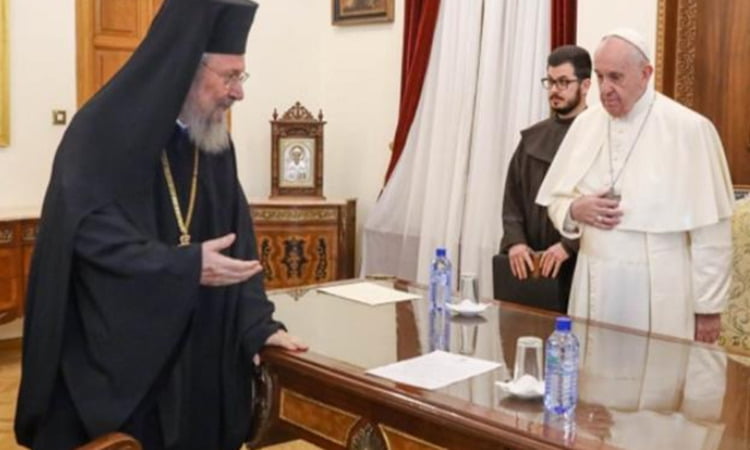 Deep gratitude to Pope Francis for the Archbishop's positive contribution to the complete Society of Orthodox and Catholics – "With his work he contributed to the spiritual development of his flock"
Download the CYPRUS TIMES APP! HERE for Android and HERE for iOS
Deep gratitude for the positive contribution of Archbishop Chrysostomos II to the vital journey towards full Communion of Orthodox and Catholics, expressed Pope Francis in his message, which was read during the Archbishop's funeral by Cardinal Kurt Koch.
The Pope expressed sorrow for the death of the Archbishop, expressing heartfelt condolences to the Holy Synod and the faithful of Cyprus.
He noted that the Archbishop dedicated his life to the service of the Gospel and with his work contributed to his spiritual development of his flock.
The Pope also recalled the meeting he had with the Archbishop last year in Cyprus, expressing the belief that his memory will continue to inspire Christians everywhere.