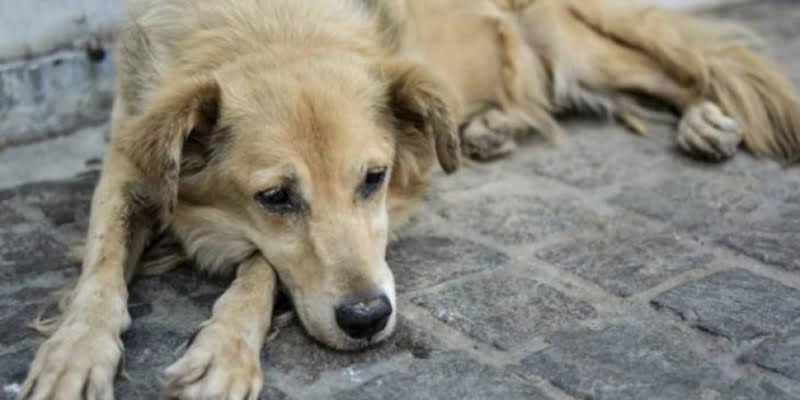 Tomorrow, Sunday, January 8, at 15:00 outside the Kantu Community Council, a peaceful protest will be held by volunteers and the animal-loving community of Cyprus regarding the poisoning of a dog and the indifference shown by the Community Council to help save it.
We remind you that on 29/12/2022 and after a complaint made to the action group for animals of the Environmentalist Movement – Citizens' Cooperation, it appears that poisons were placed in the village of Kantu and the unfortunate animal frolics for 24 hours in unbearable pain within the community on a sidewalk at a very close distance from the Community Council without anyone to help it . He was taken to a veterinarian on the initiative of a well-known animal lover, but unfortunately the dog died.
We also recall that the information we had is that while the community leader was asked for help, he refused to help rescue him and take him to the veterinarian.< /p>
As a Movement of Environmentalists – Citizens' Cooperation we emphasize once again that the intentional poisoning of animals is an illegal act and is severely punished by law, even with imprisonment. Also by law Municipalities and community authorities are responsible for taking care of strays as they are also obliged to maintain suitable approved places for keeping stray animals which once again does not seem to have been observed. The non-implementation of the legislation results in the care of strays, especially in the communities and some municipalities, being taken over by volunteers who have now reached their limits.
The coordinator of the action group for animals, Mrs. Anthi Mouzouri he emphasized that: «Finally the Ministry of the Interior must carry out checks if the law is being followed and if not, impose sanctions and also the competent authorities should start punishing with real and deterrent punishments for those who commit crimes and kill animals. We as a movement will always be on the side of the volunteers and we will always report similar incidents until finally some unacceptable and reprehensible tactics happening in our country are changed.