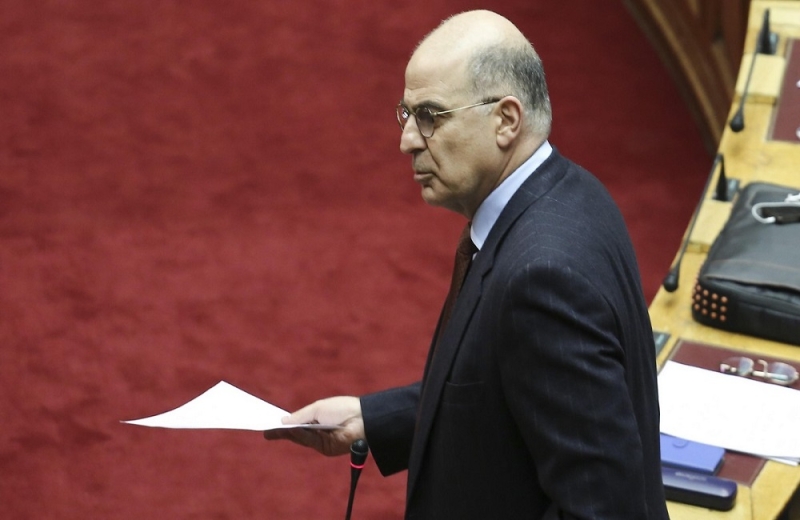 The position that Greece wants the military presence of NATO and the USA in the region of Thrace, and especially in Alexandroupolis, underlined the Greek Minister of Foreign Affairs Nikos Dendias, during the briefing given to the Committee on Defense and Foreign Affairs of the Parliament for the renewal of the Greek Defense Agreement & # 8211; USA.
Specifically, the purpose of the briefing was the bill for the ratification of the protocol for the renewal of the Mutual Defense Cooperation Agreement between Greece and the USA, which will be put to a vote on Thursday, May 12 in the Plenary Session of the Greek Parliament.
Mr. Dendias argued that the renewal of the defense agreement is for Greece a tool that can provide a sense of internal security and broadening its horizons. "We believe in the need for Greece to be open in the Balkans and not to be a prisoner of Greek-Turkish disputes," he noted.
In this context, he pointed out that Greece actively sought the renewal of the Agreement, for which, as he said, the possibility of a ten-year extension was discussed instead of the five-year agreement that was finally agreed.
"We did not pretend to be in a safe position, in the national interest. We wanted the NATO military presence in the region and in Thrace ", noted Mr. Dendias, adding that" a main point was the issue of Alexandroupolis ".
"We want a US military presence. Yes, we do not want the port of Alexandroupolis to be commercial. And that is exactly what bothered Tayyip Erdogan. We judge it as the greatest concern for Thrace. The history of the area changed with the creation of an energy hub. "Geopolitically the crisis in Ukraine has confirmed what we are doing," he added.
At the same time, Mr. Dendias defended the provisions of the Agreement, rejecting the criticism of the opposition parties that it does not sufficiently safeguard the Greek national interests.
"The decision of the bilateral agreement is firm "for the security, independence and national sovereignty of our country against armed aggression or threatening actions and it is clear that the United States will actively and unreservedly oppose and there is their commitment not to overthrow major situations," he said.
"All the relations between the two countries, Greece – USA are contained in the letter of the American/Secretary of State Anthony Blinken to the Prime Minister Kyriakos Mitsotakis, which was also voted by the American Congress. "All this is a package for our country's relations with the USA", he added.
After the end of the Commission meeting, Mr. Dendias noted that the discussion was held very positive atmosphere, with the recording of the arguments and objections of the opposition parties.