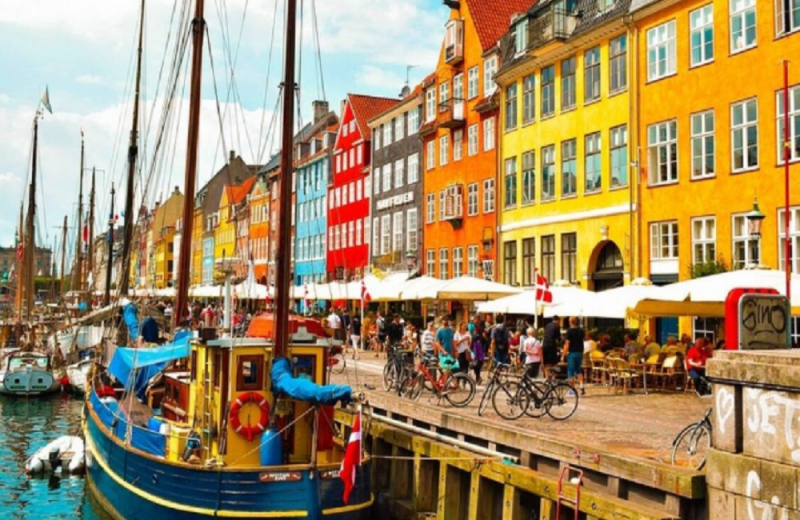 The children of the Inuit were 4-9 years old when they were transported by ship to Denmark in 1951 & # 8211; whose colony was then Greenland & # 8211; to try to raise them as "little Danes"
According to the "plan", the children were to return to Greenland and be part of a new Danish-speaking elite, which would help modernize their population. native to the Arctic island.
The experiment was part of Denmark's wider effort to convince the United Nations that Greenland (Danish colony until 1953) was an integral part of it.
Denmark and other colonial powers were committed to working for decolonization when they joined the international organization in 1945.
"Your stories have moved us deeply and that is why Denmark is saying the only word today that is right to say: 'Sorry!'" Museum of Denmark.
"You were exposed to something that was wrong. "It was inhumane, irrational and heartless," said the Danish prime minister.
The children were never returned to their families. Either they were adopted by Danish families or sent back to Greenland to grow up in orphanages, forced to speak Danish and have no contact with relatives.
"Our parents said 'yes' to that trip, but they did not know what they agreed on," said Eva Ulum, who was separated from her family in 1951.
The gloomy social experiment is a "thorn" "It's part of our common history… The truth has been revealed and it's a truth that hurts when you look back," said Greenland's Prime Minister Mute Egente.
< The vast majority of Greenlanders have their roots in the Inuit community. About 57,000 people are scattered on the vast North Atlantic island, which is about 1/4 the size of the United States. Greenland remains officially part of the Kingdom of Denmark, but has gained broad autonomy and reserves the right to declare its independence. apologize in person for the first time to the six survivors of that inhuman social experiment.