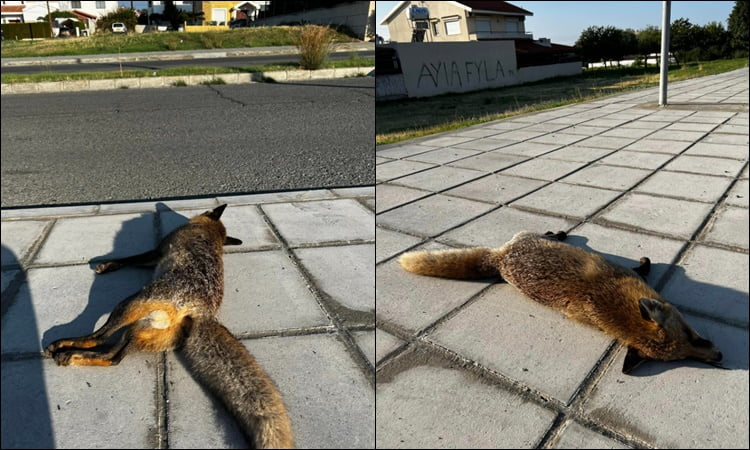 "Depressing to see dead foxes on the streets" – The Party for Animals calls the competent agencies for additional measures
Download the CYPRUS TIMES APP! HERE for Android and HERE for iOS
The Party for Animals calls on the Ministry of the Interior and the Game Service to take immediate measures after the discovery of a dead fox in the area of ​​Nea Ekali in Limassol .
In a written statement he states that the Cyprus Animal Party once again witnesses a dead fox today 11/11/22 in Nea Ekali adding that we have said this a thousand times and it seems that the authorities neither listen nor interested.
A dead fox was found on a sidewalk in Limassol (pics)
In the announcement it is noted that for some time now the management (from the Environment Agency) of the fox has been transferred to the Game Agency, which in turn is supposed to have a management plan for the fox, while the following questions are asked in the announcement:
And what is this plan? To give licenses to groups of hunters and shoot her? To give special cages to citizens to lock them in and then give them for euthanasia? What management plan is this?
Voices are heard that their population has increased (where is the scientific data to prove this aspect? and hunters complain that prey has decreased because of the fox? Let's look better and find what it is to blame for the reduction of the game and not the foxes.
The party for animals characteristically notes that some people should look up the eating habits of the fox and not say that it consumes partridge, the mistakes are many and the management almost non-existent, the fox must be protected because in the end we will have different situations in terms of the food chain.