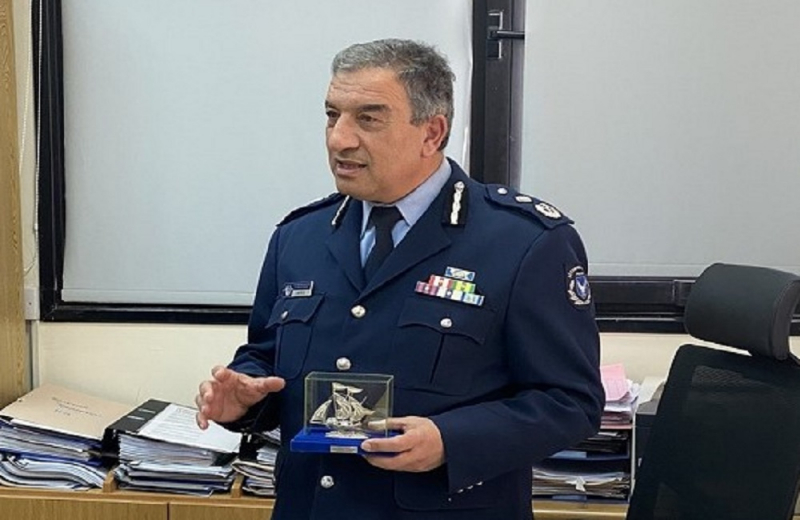 The Deputy Chief of Police, Christos Mavris, is retiring, after 38 years of prosperous and successful service, active action and contribution to the Police.
According to an announcement from the Communication Branch of the Headquarters, in view of his retirement, Mr. Mavris, recently made farewell visits to Provincial Police Directorates, Departments, Units and Services of the Police, saying goodbye to friends, colleagues and associates.
As part of his farewell visits, the outgoing Deputy Chief visited the ADEs of Nicosia, Larnaca, Famagusta and Morphou, as well as the Foreigners and Immigration Service, the Anti-Drug Service, the Directorate of Finance, the Ministry of Finance, the Ministry of Finance. Crime Fighting Department, the Fire Department and other Departments and Services of the Headquarters.
Mr. Mavris's visit to the Legal Service is characterized as special, due to his many years of service in the Police Prosecution Departments and as a Public Prosecutor.
There, the Deputy Chief had the opportunity to meet with the Attorney General, George L. Savvidis and the Assistant Attorney General, Savva Angelidis, whom he thanked for their excellent cooperation.
He also met with the Minister of Justice and Public Order, Stefi Drakou and the General Director of the Ministry, Louis Panagi, whom he also thanked for their constructive cooperation and wished them good luck in their difficult work.
Mr. Mavris will be succeeded by Dimitris Dimitriou. Mr. Dimitriou joined the ranks of the Police in July 1984 and after completing his training at the Police Academy and MMAD, he served in various Departments, Directorates, Services and Branches of the Police.
Source: KYPE