"There is no doubt that we are having a good tourism year".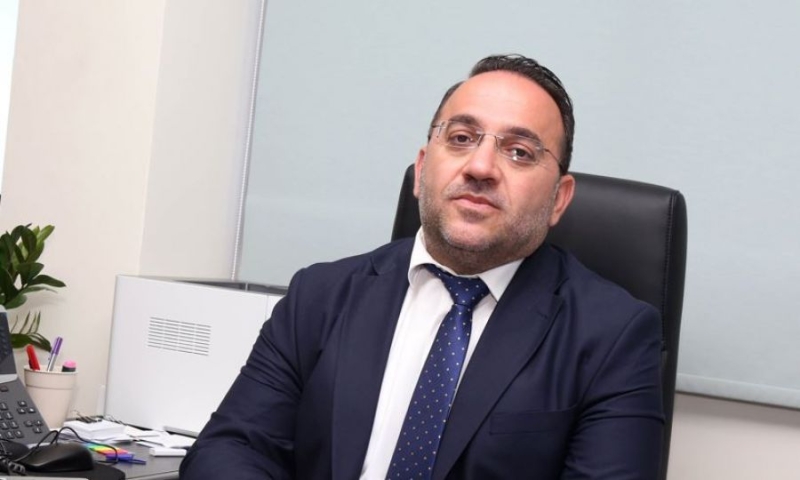 An increase of 32% has been recorded in tourism in Cyprus this year compared to last year, said the Deputy Minister of Tourism Costas Koumis, adding that a good visitation is expected until November, while continuing in September the Deputy Ministry will visit Scandinavian countries, with the aim of further promotion of Cyprus tourism in these markets.
In statements in Paralimni and asked about the level of tourism in Cyprus this year, Mr. Koumis replied that "there is no doubt that we are going through a good tourist year. In terms of arrivals, an increase of 32% has been recorded, while in terms of revenue, an increase of 34% has been recorded. An increase is also recorded in the expenditure per capita, so we are going through a very good tourist year".
We expect, he continued, "to see how the numbers will move in the coming months and the messages we are receiving are encouraging. We expect good traffic until the middle of November and the Deputy Ministry of Tourism continues our fight to extend the tourist season and beyond".
He added that "the ultimate goal in the near future is to turn our country into a year-round tourist destination. This is not an easy task, it is something that we as a state have been trying to achieve for 30 years and as everyone knows things in tourism are changing at a very fast pace, given the increasing competition at the international level as well".
< p>We are here, however, said Mr. Koumis, "to monitor the developments and to fight with the goal of the best possible result for our country".
Asked to state whether there are tourist exhibitions during the Autumn in various countries that he will attend in order to promote Cyprus as a tourist destination, the Deputy Minister said that "it is not only the exhibitions but also the contacts that should be made. Contacts are made both in Cyprus and abroad".
He noted that the Deputy Ministry of Tourism will visit "the Scandinavian countries, specifically Sweden and Finland for contacts with our partners there in the second week of September. Immediately after that we will go to France, which is a market that is registering a very significant increase this year for our country, and then we continue with other exhibitions, in England that will take place between November 6-8 and maybe some others".
Asked what is happening with the Arab Gulf countries, he replied that "the specific countries are of interest to us. It is a market that is growing year by year," he said, referring to the visit he made to the United Arab Emirates and Saudi Arabia and noted that "we are working feverishly for these markets, since outbound tourism from these countries is increasing year by year ».
At the moment, noted Mr. Koumis, "it seems that the great majority of those who go out prefer the Metropolises, that is London, Paris, Rome and others, however, again we see an increase in tourism that prefers destinations that are considered summer. Cyprus claims its share and will continue to claim it, since in relation to this specific market we also have the geographical advantage of being closer compared to other markets".
When asked about thematic tourism such as religious, cycling and others, the Deputy Minister replied that "it is also an area of ​​great interest and all these topics are a chapter in itself. Religious tourism has unfortunately been affected mainly by the decrease in Russian visitors, but we continue to promote it".
During this period, he said "we are also studying some individual elements related to religious tourism, while we are also dealing with conference tourism, sports, which we are very interested in, but some other sectors".
When asked whether he has cover the loss of tourism from Russia and Ukraine, Kostas Koumis repeated that "overall this year we have an increase of 32% compared to last year, without referring to these two markets. At the end of the year it may become clear that to a large extent the loss of the Russian and Ukrainian markets has been covered."
My personal opinion, noted the Deputy Minister of Tourism, "is that Russia and Ukraine are two valuable markets in which we will always want to have. Especially the Russian market is a market that has been giving us good arrivals in recent years and in the months that are at the beginning and end of the tourist season, since as we know Russians came to Cyprus in good numbers in November as well". Therefore, the Russian market concluded, "it's a loss, and regardless of whether it's fully covered, it's a loss."