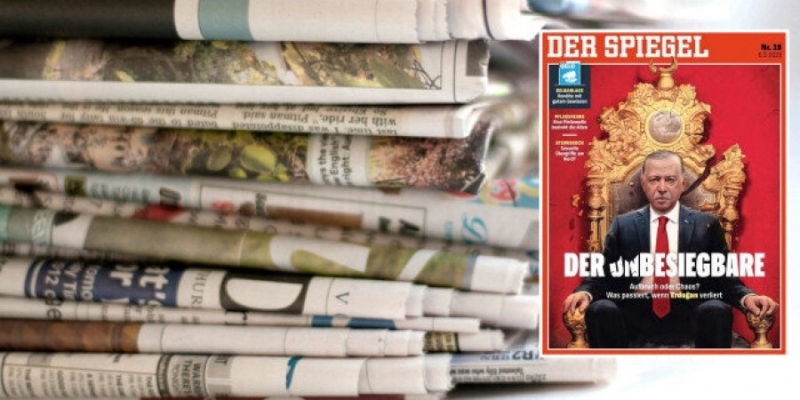 And the German magazine Der Spiegel in its latest issue has on its cover the Turkish president, Recep Tayyip Erdogan, sitting on a broken golden throne and with an emblem also on the throne a broken crescent.>
p>
The magazine used the word "unbesiegbar", meaning "invincible", as its title on its cover, which featured a photo of Erdogan, but made it appear as if the first syllable " un", i.e. 'a', implying "unconquerable". It also included tags such as "Departure or mayhem?" and "What will happen if Erdogan loses?".
The pro-government comments said the German magazine also "showed its hatred of our supreme religion by showing the crescent moon, the symbol of Islam." , as broken.
"The detail of the "crescent" on the cover of the magazine reveals the real goals of the Germans. The fact that the crescent moon symbol, which symbolizes Islam, was depicted in pieces showed that Islam was also in the target of the German Der Spiegel.
As the magazine writes, "Recep Tayyip Erdogan is in power for more than 20 years. Under his leadership the Turks have prospered, but they have also suffered suppression and oppression. But now, the eternal president can indeed be defeated.