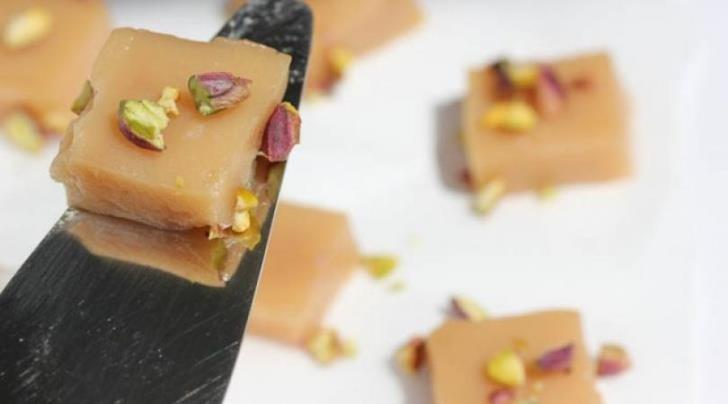 & nbsp & nbspInsider/ΓΤΠ & nbsp; & nbsp;
The Ministry of Tourism announces that, following the success and significant impact of the Grant Scheme of visitable craft and wine gastronomy workshops & nbsp; in 2021, this initiative continues in 2022, offering the public and visitors the opportunity to choose between about 3,000 visitable laboratories that will be offered by the State Department.
The handicraft workshops will cover a wide range of subjects, such as painting, leukarite embroidery, hagiography, mosaic, ceramics, pottery, basket weaving. As for the wine gastronomy workshops, these will include activities such as making wine, halloumi, cold cuts, pastries, etc.
Visitors will have the opportunity to watch the artists/craftsmen at work, gain new knowledge and experiences and try/buy Cypriot products. They will also have the opportunity to gain unique and authentic experiences & nbsp; participating in experiential activities that will take place in the workshops, such as making clay pots, knitting baskets, weaving on the loom, making wine, halloumi, pastries, etc.
The aim of this initiative of the State Department is, on the one hand, to increase the number of visitors and the tourist development of the mountains, the countryside and the remote areas and, on the other hand, to assist the & nbsp; artists, craftsmen and small entrepreneurs in these areas to survive and, at the same time, keep alive the communities in which they live and/or operate.
At the same time, through these workshops, the State Department aims at further enrichment and & nbsp; enlargement & nbsp; of options and opportunities & nbsp; offered to visitors wishing to experience the "Heartland of Legends" authentic experience route, which was launched a few months ago. & nbsp;
for the operation of the Plan is covered by the Ministry of Tourism.
The Program of Craft and Oenogastronomy Laboratories for 2022 will be implemented from March 2022 to December 2022 in various Communities across Cyprus. The workshops will take place on Weekends and/or Holidays and/or Wednesdays and will be open for visits from 10.00 am. – 7.00 pm for the months of April to November and from 10.00 am. – 5.00 p.m. for the months of March and December.
The Program is available on the website of the Department of Tourism: & nbsp; www.visitcyprus.com & nbsp; as well as on the Heartland of Legends & nbsp; route website https: //heartlandoflegends.com/& nbsp; – link & nbsp; https: //heartlandoflegends.com/workshops/. The visitor, through an easy search engine, can find the workshops that interest him, choosing a date, area and topic. To participate in the experiential activities, it is necessary to make a telephone reservation on the telephones mentioned in each laboratory. The Ministry of Tourism invites interested parties to contact the organizers directly & nbsp; for any information.
It is noted that the organizers of the workshops are obliged to implement all relevant legislation and measures to protect public health.