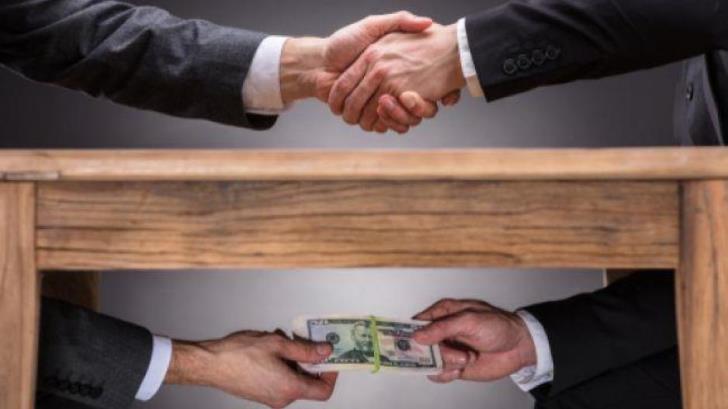 Insider
Cyprus is recording a further deterioration in the Corruption Perceptions Index of International Transparency and for 2021, it is mentioned in a press release sent to the media on Tuesday by the Cyprus Integrity Forum.
According to the Index, which measures the level of perception of difference in the public sector of 180 countries according to experts and businessmen, in 2021 Cyprus is in 52nd place, showing a steady decline compared to 2020 and 2019 which was in 57th and 58th place. respectively. The Corruption Perceptions Index (CPI) uses a scale from 0 to 100, where 0 refers to a highly corrupt state and 100 to a non-corrupt state.
The press release states that for 2021, the first countries in the world ranking of research, so those with the lowest levels of corruption, are Denmark, New Zealand and Finland. The last countries in the world survey with the highest levels of corruption are Somalia, South Sudan, Syria, Yemen and Venezuela.
"The results of the DAD have a significant impact on our country as they are taken seriously by foreign investors who study the DAD and avoid countries where their ranking is worse than last year. Recent research has also found that tourists study the "and avoid countries where corruption is high based on this indicator," said the Cyprus Integrity Forum.
It adds that the results "are clearly bad for the reputation and prestige of Cyprus and should concern society and especially the State".
The Cyprus Integrity Forum notes that it is imperative to take measures to reduce corruption and promote transparency, as corruption greatly affects economic growth.
According to the press release, in recent months some small steps have been taken with the implementation of some suggestions of the Greco Commission and recently with the late adoption of the Law on the Protection of Witnesses of Public Interest.
"But this will have absolutely no impact on this indicator if there are no leaps of improvement that will bring credibility to our various partners. Therefore, if we want to increase the inflow of foreign investment and other sectors of the economy in our country, even of tourism, our culture must change immediately ", the announcement concludes.