POWERED BY:
18:26 Sunday
March 13, 2022 INSIDER • GOAL • IN-CYPRUS • PROPERTY • CYPRUS-IS • CAREER LIKE • GOING OUT • XRYSES SYNTAGES • ACTIVE • PHILGROUP NEWS & nbsp; SOCIETY & nbsp; INSIDER & nbsp; OPINIONS & nbsp; GOING OUT & nbsp; CULTURE & nbsp; SPORTS & nbsp; AUTO & nbsp; GOOD LIFE & nbsp; USEFUL & nbsp; PRINTED EDITION & nbsp;
ARCHIKIEIDISEISPOLITIKITOPIKAPARASKINIOMEDIAELLADAKOSMOSEPISTIMIPERIVALLONTECHNOLOGIASYNENTEFXEISCHRYSES ETAIREIESKOINONIAEIDISEISKYPROS OF CHTHESANAGNOSTI HAVE LOGOEPISTOLESSYNENTEFXEISDIMOFILI IN INTERNETVIDEOSAFIEROMATAADVERTORIALINSIDEREPICHEIRISEISKYPROSBRAND VOICECAPITALFORBESBLOOMBERG OPINIONPROTAGONISTESKAFTI GRAMMICHRYSES ETAIREIESKARIERAAPOPSEISARTHRA IN "F" INTERVENTION IN "F" MESSAGE YOUR SKITSAO WORLD TWITTERGOING OUTTHINGS TO DOCINEMAMOUSIKIESTIATORIABAR/CAFETV ODIGOSTILEORASIPOLITISMOSKYPROSKOSMOSKRITIKESEKDILOSEISPROSOPAATHLITIKAPODOSFAIROMPASKETPARASKINIAELLADADIETHNIALLA SPORAPOPSEISSKITSOVIDEOSAUTONEAPAROUSIASIAPOSTOLESAGONESKALI ZOIFGEIADIATROFIEF ZINASTRACHRYSES SYNTAGESSYNTAGES SEFVIMA VIMACHRISIMAFARMAKEIAGIATROIAERODROMIALIMANIATILEFONAOPAPKAIROSSYNALLAGMALACHEIAAPPSPROSFORESENTYPI EDITION POLITIKITOPIKAPARASKINIOMEDIAELLADAKOSMOSEPISTIMIPERIVALLONTECHNOLOGIASYNENTEFXEISCHRYSES COMPANIES EIDISEISKYPROS OF CHTHESANAGNOSTI HAVE LOGOEPISTOLESSYNENTEFXEISDIMOFILI THE INTERN ETVIDEOSAFIEROMATAADVERTORIAL EPICHEIRISEISKYPROSBRAND VOICECAPITALFORBESBLOOMBERG OPINIONPROTAGONISTESKAFTI GRAMMICHRYSES ETAIREIESKARIERA ARTICLES IN "F" INTERVENTION IN "F" MESSAGE YOUR SKITSAO WORLD OF TWITTER THINGS TO DOCINEMAMOUSIKIESTIATORIABAR/CAFETV ODIGOSTILEORASI KYPROSKOSMOSKRITIKESEKDILOSEISPROSOPA PODOSFAIROMPASKETPARASKINIAELLADADIETHNIALLA SPORAPOPSEISSKITSOVIDEOS NEAPAROUSIASIAPOSTOLESAGONES YGEIADIATROFIEF ZINASTRACHRYSES SYNTAGESSYNTAGES SEFVIMA STEP FARMAKEIAGIATROIAERODROMIALIMANIATILEFONAOPAPKAIROSSYNALLAGMALACHEIAAPPSPROSFORES ENTERPRISES LTD BRAND VOICE CAPITAL FORBES BLOOMBERG OPINION PROTAGONISTS HOT LINE GOLDEN CAREER COMPANIES
EXCLUSIVE COOPERATION
TOGETHER
Powered by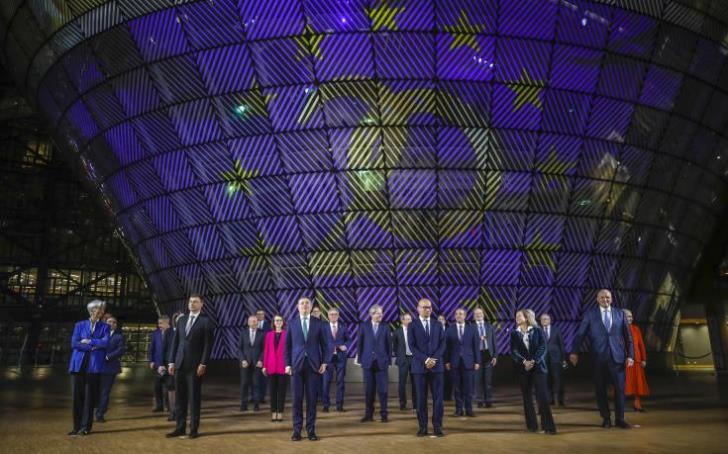 The General Director of the Ministry of Finance, George Pantelis, will represent the Minister of Finance, Konstantinos Petridis, in the meetings of the Eurogroup and Ecofin, which will take place on Monday and Tuesday, March 14-15, 2022.
< According to an announcement by the Ministry of Finance, during the Eurogroup the Ministers will discuss the economic situation and the coordination of fiscal policy in the euro area in view of the war in Ukraine, the Banking Union and the report on its enhanced supervision. Greece.
The Ministers will also discuss in Ecofin the economic and budgetary implications of the sanctions imposed on Russia following its military offensive against Ukraine, and will be briefed on the decisions taken at the informal Versailles General Assembly.
The Ministers will also address the European Commission's proposal for a Coordinated Border Adjustment Mechanism (NPT). will be subject to a minimum tax rate of 15% in EU law.
Finally, Ministers will be briefed by the EU Commission on its 2023 budgetary review of the framework of economic governance.
It is recalled that the Minister of Finance announced yesterday, through social media, that he was diagnosed positive for coronavirus.
KYPE