Actress Elizabeth Debicki in a coffin was an image that caused uncomfortable feelings on the set of the 6th season of the Netflix series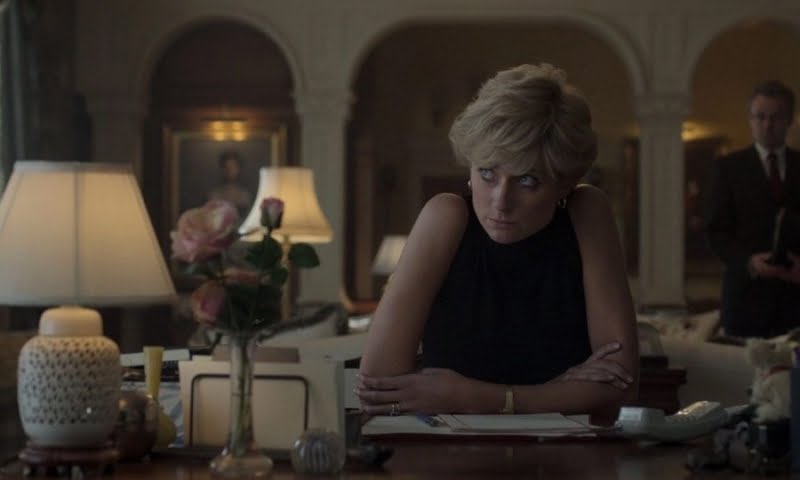 Some time ago the fifth season of the very successful "The Crown" was released on the Netflix platform and in it Princess Diana is in the foreground, since the episodes mainly cover the 90s in the life of the British royal family.
It was the decade when the Palace experienced the "annus horribilis", as Elizabeth described it in 1992, when Diana regained her freedom, gave the famous interview to the BBC and Martin Bashir, and also the one in which the car accident happened in Paris in which the most beloved person of the royal family lost his life.
We may not have seen the last of it in the fifth cycle of the series, however, Diana's death will be covered in the sixth and final cycle of " The Crown", the filming of which has already started for some time.
Indeed, as the Daily Mail reports, in the sixth season we will see, among other things, doctors trying to save Diana after the car accident, the broken Charles as well as William and Harry at their mother's funeral.
In addition, as seen in the upcoming episodes we will also see Elizabeth Debicki, who plays Diana in the last two cycles, do the corpse inside a coffin.
The rest of the cast did not hide their displeasure during the filming of the scene above, which made most of them uncomfortable. Members of the crew believe that the contributors of the series got away with this particular choice, in the "hunting" of the numbers.
With information from the Daily Mail.