Inflation held steady in August at 5.3%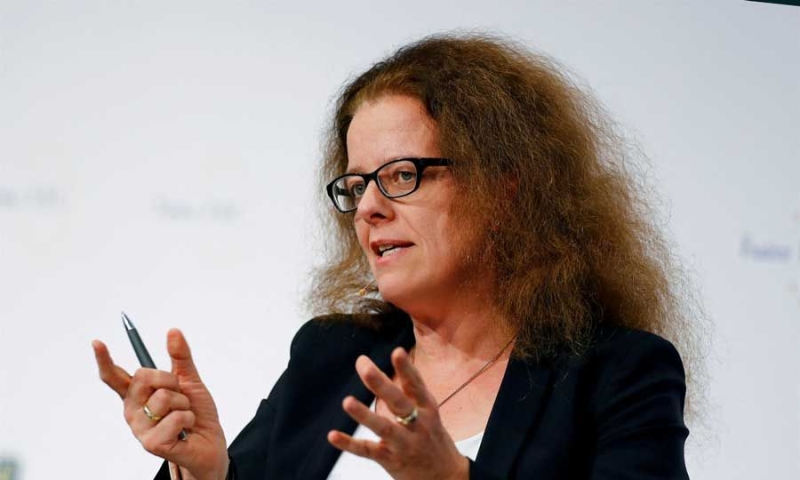 "If we judge that our policy is inconsistent with a timely return of inflation to the 2% target, a further increase in interest rates would be justified." Photo Reuters
Eurozone inflation stopped slowing in August, leaving European Central Bank officials with a dilemma as they try to decide whether inflationary pressures are too persistent to pause interest rate hikes next month.
< p>As Eurostat data showed, inflation in the Eurozone remained stagnant in August at 5.3%. In practice, it is still formed at least 2.5 times above the target adopted by the ECB. Analysts' forecasts that inflation would ease to 5.1% were missed, but core inflation slowed to 5.3%.
ECB officials are mainly looking at core inflation ahead of their next meeting in two weeks, when they are expected to judge whether the weakening of the eurozone economy is enough to push inflation closer to its 2% target. If they decide that stubborn inflation isn't coming down despite the weakening economy, then they may raise the deposit rate for the 10th time in a row to 4%.
Traders, who have recently been reducing their estimates of the chances of interest rate hikes in September, now estimate them at 30%.
The dilemma faced by officials was also expressed by the member of the ECB's executive committee. , Isabelle Schnabel, in statements that echoed those of her Finnish colleague, T. Valimäki, who had said that the outcome of the next meeting is "completely open".
"If we judge that our policy is inconsistent with a timely return of inflation to the 2% target, further rate hikes would be warranted," Schnabel said. "If our assessment of the transmission of monetary policy shows that the rate of decline in inflation is progressing as desired, we may wait until our next meeting to gather more evidence."
ECB President Christine Lagarde herself has avoided making a clear statement of her intentions, while other hawkish ECB members have indicated their preference for another 25 basis point hike. .
German central banker Joachim Nagel said last week that he was not yet convinced that inflation was under control, while Latvia's Martins Kazaks argued that if the ECB made a mistake, it had better be done. towards tighter monetary policy.
Somewhat encouraging data for policymakers was that inflation in the services sector slowed to 5.5% in August from 5.6% in July.
p>
However, analysts worry that Europe is now facing stagflation, a combination of weak economic activity and high inflation. The Eurozone economy is under additional pressure from the financial crisis that appears to be developing in China, its biggest trading partner after the US. Slowing demand from China threatens exports from Germany and other countries.