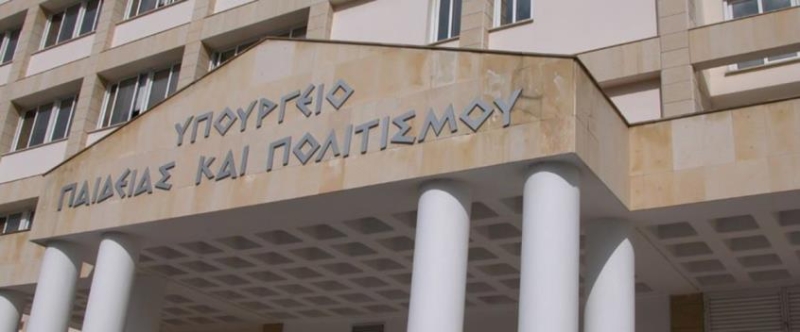 There are several outstanding issues awaiting the next Minister of Education, Sports and Youth, as recorded in a draft prepared by the Ministry.
The issues are in progress and need monitoring or further decisions.
According to the draft, which is expected to be given to the new political head of the Ministry upon assuming his duties, and which was secured by the KYPE from the Office of the Minister, one of the priorities of the Ministry of Foreign Affairs is the completion of the selection process contractor for the installation, equipment and maintenance project of 6,600 digital classrooms.
As noted, for now the process has been referred to the Tender Review Authority and depending on the outcome, the process of signing a project contract must proceed, the which is included in the national recovery plan "Cyprus-Tomorrow".
According to the note, other outstanding issues are the Elementary Education Regulations, the Promotion of the construction of the new building facilities for the "Apostolo Luke" special school and the "Red Cross Hospital", as well as the allocation of space for the building facilities of the "Theotokos" institution in same space in Limassol, the promotion of the construction of the two Technical Schools, the Implementation of the decision to notify the parents of primary school students of the School Progress Report, in the context of the new student evaluation plan.
Other priorities are the Implementation of the decision to share the examination essays of Secondary Education students in the "feedback" process, provided for by the legislation, in order for the students to become aware of gaps and deficiencies and to make the whole process useful, the Reorganization and staffing of the Ministry of Education, the completion of the trial implementation process of the All-Day High School in the five pre-selected schools, according to the Decision of the Council of Ministers. Also among the priorities is the implementation of the redesign of the reception and integration of students with an immigrant background.
Among the priorities, according to the draft note, is the reorganization of "support teaching", the Athletics Games for primary schools, the Certification of knowledge of the Greek Language by the Greek Language Center, the Conducting of the annual essay competition of the Greek Embassy for primary schools, which has started the previous school year with the participation of all students from all primary schools. Besides, the monitoring of the implementation of the decisions of the Council of Ministers to strengthen the Pan-Cypriot High School, the Operation and development of the Center for Classical Studies and Greek Literacy in the Pan-Cypriot High School, the Cypriot Educational Mission (C.E.A.) and the Educational Center of Athalassa.