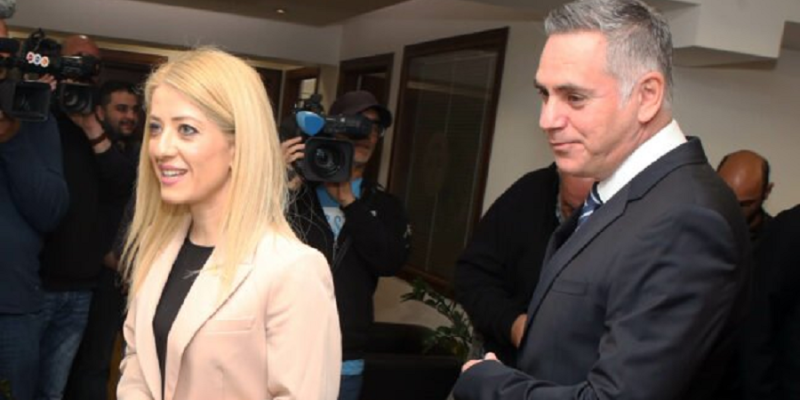 < /p>
DIKO responds to DISY regarding appointments by the Christodoulidis Government, bringing back the appointment of a 19-year-old without a degree to the Parliament by Annita Dimitriou, while recalling the conviction of Rikos Erotokritos, who was appointed during the Anastasiadis Government, as well as the case of Giannakis.
In his announcement, the Director of the Office of Nikolas Papadopoulos, states that, "DISY has not clarified whether in the 'uproar'" of the appointments include the 19-year-old without a degree employed in the Parliament by the President of DISY, or the appointment of the President of the EPA that they made and which the court recently ruled to be illegal, or the appointment of an assistant attorney general who was subsequently sentenced to prison or even the appointment of a volunteer commissioner who is currently facing charges of forgery and presenting monkey degrees.
DIKO also reports that, contrary to the above, Christodoulidis "immediately complied with the instructions of the Auditor General and terminated those advisers who did not meet the criteria of parliamentary partners." He drafted a bill to establish specific criteria for presidential and ministerial advisers. It is proceeding with the establishment of an Advisory Council that will control all appointments.
It is recalled that DISY, in its announcement, had stated that "the daily uproar with the appointments of advisers to the Presidency and Ministries, provokes society . And this, at a time when the country is faced with very serious issues that all of us, and primarily the government, must deal with. management of appointments, as attempted yesterday by the government, it would be more constructive to immediately admit the mistakes. Thus, it will be much easier to deal with the policies that have real and lasting importance for our fellow citizens.