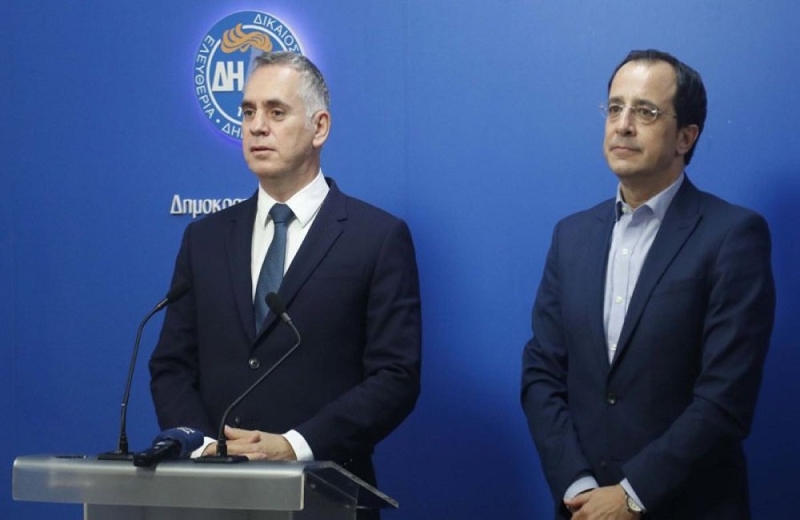 The first meeting of the independent candidate Nikos Christodoulidis with the leadership of DIKO created the conditions for a possible cooperation in the presidential elections. The open meeting of intentions – because this is about it – of the two sides, led the possibility of cooperation to more positive paths. In the general approach of the meeting, according to all indications, there is a part that should be clarified and this concerns the questions of the members of the DIKO Secretariat on positions and views of Nikos Christodoulidis. Of course, the program of the independent candidate has not been completed yet, but the leadership of DIKO became a member of the Christodoulidis policy framework, after the candidate answered questions of wide political interest on all issues, which will obviously be integrated in a pre-election program. In this regard, he could only express his readiness to update positions and views that will come from DIKO, but – and this is important – from other contacts of the candidate with organizations representing groups of citizens.
The majority of the members of the Secretariat of DIKO, according to information from "P", gave a very positive sign to the answers received from Nikos Christodoulidis in relation to the content and orientation of his positions. Some of the members of the Secretariat spoke of an "excellent approach" to many issues, which also reflect the positions of the Democratic Party. In this regard, there is no doubt that the dialogue between Christodoulidis and DIKO is not going to stumble or spoil in matters of general direction in the positions of the two sides. There is, however, scope for incorporating other proposals into the current data base, which will enrich the content of the presidential candidate's posts. It is, however, clear that the general context, as described by Nikos Christodoulidis, left "very good impressions", according to sources from DIKO.
More on the subject in the printed version of "P" and for the subscribers of POLITIS PREMIUM the digital edition of the newspaper in PDF at the same time with its printed circulation daily from 05.00 in the morning.