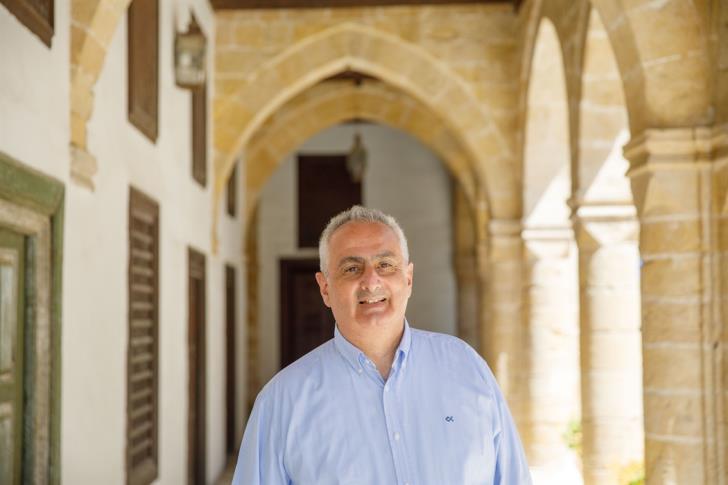 & nbsp & nbspphilenews & nbsp; & nbsp; Achilles Dimitriadis insists on his statement on the incompatibility of Andreas Mavrogiannis, his appointment as Permanent Representative in New York and as a negotiator for the Cyprus issue.
In a written statement, it states that in relation to articles in the press about the status of the dual position held by Andreas Mavrogiannis, the Politburo of A. Demitriadis emphasizes that the content of these articles does not respond to the current issue of the incompatibility of his appointment. as Permanent Representative in New York on 15/2/2019, while he was also a negotiator.
READ ALSO: & nbsp; New accusations by Dimitriadis against Mavrogiannis – law »
The incompatibility is proven, as mentioned in the announcement, among others by the report of the Parliamentary Committee on Foreign and European Affairs dated 11/7/2019, on the basis of which the then Foreign Minister N. Christodoulidis admitted that the appointment of Mavrogiannis "contradicts Article 3 of the Negotiator of the Greek Cypriot Community for the Cyprus Law of 2013, given that Mr. Mavrogiannis has been appointed by the President of the Republic, by virtue of the powers granted to him by the above article, as the Negotiator of the Greek Cypriot Community for the Cyprus issue ". N. Christodoulidis himself also admitted that "in order to make the decision of the Council of Ministers legal to appoint Mr. Mavrogiannis as Permanent Representative of the Republic in New York while maintaining the position of negotiator, the basic law must be amended accordingly … . »
The relevant link is attached for easy reference
http://www2.parliament.cy/parliamentgr/008_5h/008_05_5583.htm
As it is known, the "custom" amendment of the law was made by a vote in the plenary session with 23 Members of Parliament in favor and 17 against. to his own values ​​as I perceive them through the "Honest State" and are not accepted by the vast majority of our fellow citizens.
At the same time the Politburo of the Presidential candidate reiterates his firm position that Cyprus can not continue to perpetuate the irrational privileges for state officials.
In the Outline of Positions that A. Demitriadis has presented during the announcement of his candidacy on February 28, 2022, under the pillar "Honest State", The following absurd privileges must be terminated:
Double pensions end, absurd privileges such as tax-free vehicles Limousines end, service hybrids and low-capacity cars for business purposes only