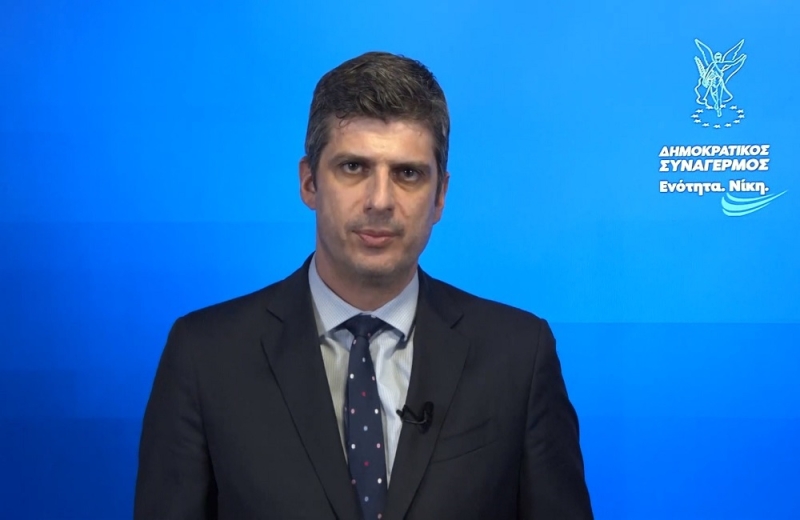 "The Democratic Alarm ensures the continuation of stability, security and the development prospects of the country." He stated this on the show "Morning Inspection" on Politis 107.6 & amp; 97.6 DISY spokesman Dimitris Dimitriou, explaining why the people should trust the right-wing party and its president, Averof Neophytou, in the next presidential elections as well. Mr. Dimitriou also considers that it is if Averoff's advantage, that people know him.
In connection with yesterday's statements of the president of DISY and candidate for the presidency of the Republic, Averof Neophytou, who commented on the first part of yesterday's interview of Archbishop Chrysostom in the newspaper Politis, and said that the party was founded to oppose Ma and mentalities, Mr. Dimitriou stated that "we do not want in any case to go to mentalities of the past, which did not let Cyprus flourish." Either they were "Blessed" or others, however, separating the "Blessed" from the "Giorkatzika".
Dimitris Dimitriou was also invited to comment on yesterday's tweet by DIKO president Nikola Papadopoulos, who described Averof Neophytou's statements about Makarios as "completely unfortunate", noting that his memory should be respected, and posted a photo. with an excerpt from a speech by the DISY president at his memorial in 2016. In this excerpt, Averoff referred to the "historical course and work of Ethnarch Makarios", and stressed his "rare and charismatic" personality, which is they are shaped by the evolution of history, but who shape and define it themselves ". Mr. Dimitriou replied that what the president of DISY said in 2016 and what he said yesterday, are both correct and does not mean that if there is one there can be no other.
About me the introduction of the minimum wage in an amount less than a thousand euros, Dimitris Dimitriou said that in this way 35-40 thousand people will increase their earnings.
Listen to the intervention of Dimitris Dimitriou in Citizen 107.6 & amp; 97.6:
CITIZEN 107.6; MORNING INSPECTION 06 & # 8211; 06 & # 8211; 2022 DIMITRIS DIMITRIOU