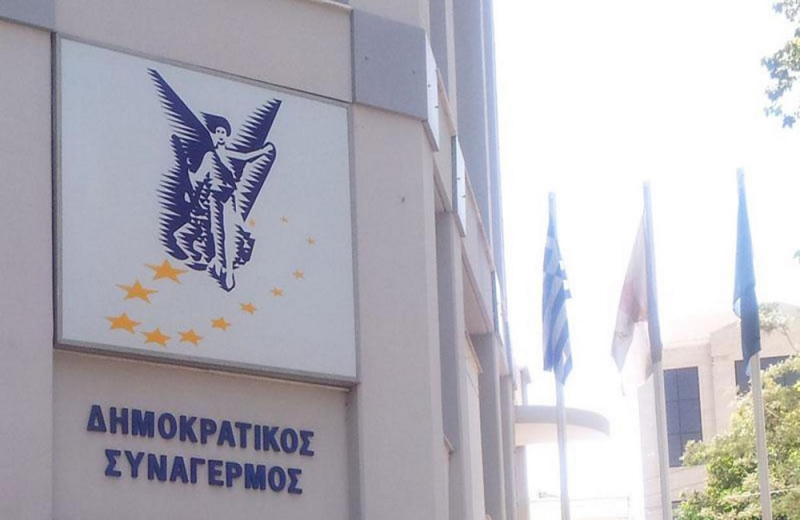 A wide meeting was convened by the president of DISY and candidate for the presidency of the Republic, Averof Neophytou, in an effort to coordinate and determine the next steps in relation to the election campaign and the constituency election constituencies of each province.
According to information from politis.com.cy, the meeting will take place in Nicosia on Saturday morning and will be attended by the party's ministers, MPs and mayors, as well as members of the Executive Office.
The purpose of the meeting is to exchange views on how to coordinate party executives and officials in the context of conducting the election campaign. A full-fledged discussion is also expected, which will of course focus on the priorities of the Ministries, the bills under development and the various issues raised by the citizens in relation to these issues.
The situation in the run-up to the presidential elections will be reviewed and the progress made so far will be assessed. At the same time, there will be a dialogue and exchange of views on the criticism received by the government and the ruling party from the opposition. The issue of the chiefs of staff of each province and the establishment of staffs will be raised.
They set up staffs
It is recalled that some decisions have already been taken in relation to the staffs of each province in a meeting of the party leadership last Thursday, 03/02/22. In fact, it was decided that the vice president of DISY, Haris Georgiadis, be put in charge of the pre-election campaign.
The first roles were also distributed, with party senior officials taking over positions of responsibility for each province. Specifically, in the province of Nicosia, DISY MP Nikos Tornaritis will be in charge of the staff. In Limassol, the head of the staff will be the MP Efthymios Diplaros and in the province of Famagusta the former MP of the party George Georgiou.
Therefore, in Saturday's meeting, decisions will probably be made for the provinces of Larnaca and Paphos. Information indicates that some names have already been put on the table but no final decisions have been made.