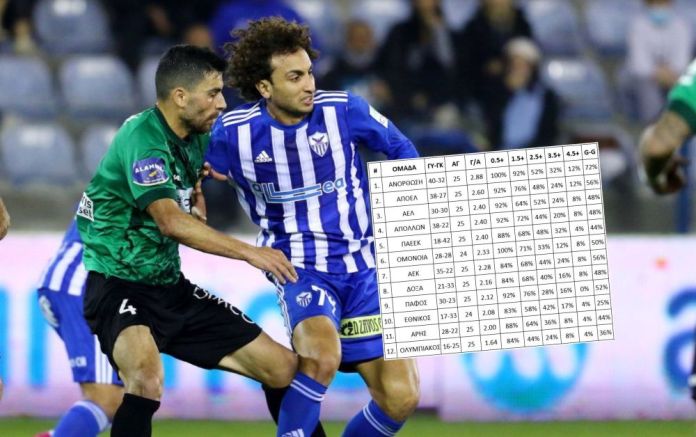 He has the best attack, he also has one of the worst defenses. Logically, therefore, Anorthosis' "first" in the table with the teams in whose games the most goals are scored.
With 40 for and 32 against, the team Famagusta has by far the highest average in goals per game, approaching three. It is specifically at 2.88, followed by APOEL with 2.60, followed by AEL, Apollon and PAEEK with 2.40.
On the contrary, Olympiakos is the team in which the fewest goals are scored, with a difference, as the black and greens with 1.64 are the only team with less than two goals per game (exactly 2 Aris, 2.08 Ethnikos).
Anorthosis is by far the first in terms of… goal-goal (in betting slang), ie the games in which it scores and concedes goals. In 72% of its matches, both teams scored, a percentage much higher than that of the second APOEL and AEK (56%).
In addition, the "Lady" together with Omonia are the only ones who did not have 0-0 in the league, it is also the one with the most games that had at least two goals (92%), while the same applies to the games with three + goals (52% with AEL), with four + goals (32%, with PAEEK) and with five + goals (12%, with APOEL).