The truth is hidden in the tragic story of its creator
Photo: Shutterstock
May 8, 1886< /strong>
Sold for the first time at Jacob's Pharmacy in Atlanta, Coca Cola. The soda is marketed as a cure-all and costs 5 cents a glass.
When Elon Musk once joked, writing on Twitter that he would buy Coca Cola and put cocaine back into it, many reacted. But in reality, the richest man in the world was historically correct.
Next I'm buying Coca-Cola to put the cocaine back in

— Elon Musk (@elonmusk) April 28, 2022
Few people know that the first recipe of Coca Cola actually contained cocaine, and even fewer know the tragic story of the product's creator which is perhaps the most famous of all time.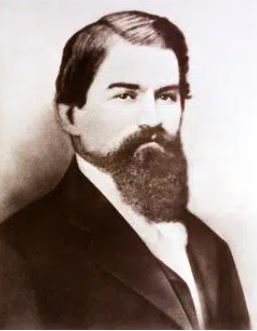 < p>photo: The Coca Cola Company
But in 1861, with the outbreak of the Civil War, Pemberton was drafted into the Georgia National Guard and fought with the Confederacy, where he was seriously wounded in battle.
At first he was given morphine for the pain, but when the war ended in 1865 and Pemberton returned to his normal life, something had changed: He had become addicted to morphine.
Knowing full well that his addiction was dangerous, the pharmacist began experimenting with non-opiate preparations in an attempt to combat his addiction. And when another doctor told him he could cure opiate addiction with coca (cocaine), Pemberton made his own recipe with coca leaves, kola tree nuts (which contain caffeine) and wine, which he called "French wine coca' (french wine coca).
With the Prohibition of 1886, Pemberton was forced to remove alcohol from his recipe. He added sugar and thus, Coca Cola was born.
Pemberton's partner and accountant, Frank Robinson, is the creator of the famous brand, as he thought that the two 'C's of Coca Cola would work better than Coca Kola (the kola plant is spelled with a 'K' in English). Robinson was the one who also designed the first logo of the soft drink.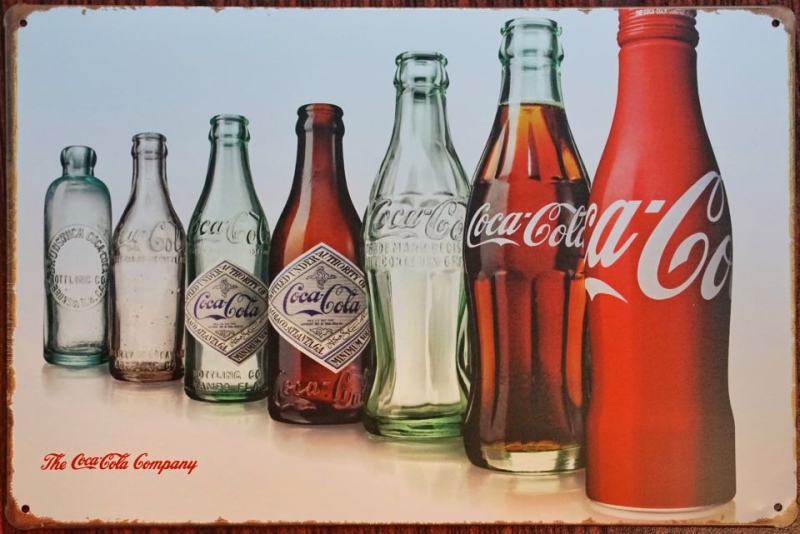 photo: Shutterstock
Somehow, Pemberton began selling his syrup to drugstores, where it was then mixed with water to make a soft drink advertised as "delicious and refreshing."
In the first year, sales were low, since they averaged nine sodas a day.
Thus, his addiction to morphine prevented Pemberton from benefiting from the later success of his creation. As his health deteriorated, he began selling pieces of the company to various partners to raise funds. Shortly before his death in 1888, he sold his remaining interest to Atlanta businessman Asa Candler. His wife lived the rest of her life in poverty, while his son died in 1894 from drugs.
As for Coca Cola, it contained cocaine until the early 1900s. The substance was removed from the soda's recipe when the fear spread in the American South that black men were using this substance before raping white women.