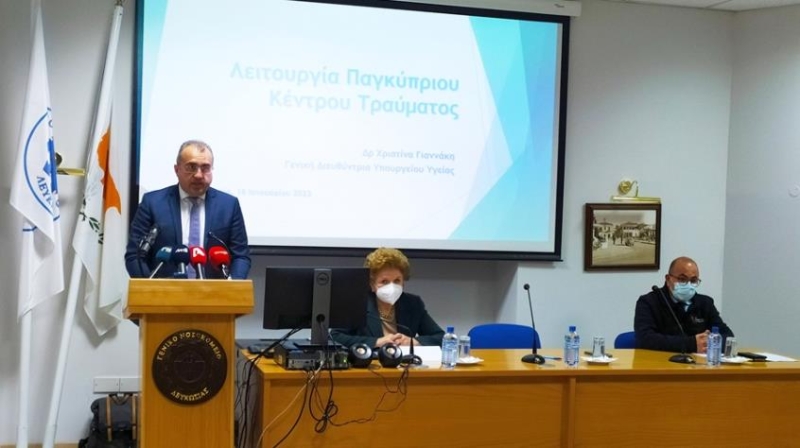 Our hospitals cope with the needs to a very high degree, said the Minister of Health, Michalis Hatzipantela, on the sidelines of a press conference on the operation of the Trauma Center at the Nicosia General Hospital, which took place on noon on Monday.
Asked if the Ministry of Health has a Plan B in case of overcrowding in hospitals, Mr. Hatzipantela said that "there is also a Plan B, there is also a Plan C". He added that if there is a need, there is a plan to transfer patients, as was done last winter, to other hospitals within GeSY. In the worst case, he noted, "if these hospitals cannot cope, we will use beds from the private sector." "We have done it in the past, if necessary, we will do it now," he emphasized.
"I believe that our hospitals will cope," the Minister of Health underlined. "The Service Director of the hospitals is also here. I asked them to ring me if there is a problem. So far our hospitals are coping to a very high degree," he pointed out.
When asked about this, he spoke of the Ministry of Health's preparedness against the Kraken variant, indicating that "we have gone through several mutations." "With the help of the world, we will also pass this mutation", he added.
Referring to the process of the inclusion of innovative medicines, Mr. Hatzipantela mentioned that a meeting was held last week at the Ministry of Health. He explained that a proposal has been given to the pharmaceutical companies and their response to this proposal is expected. "If they are positive to our proposal, then most of the innovative drugs that we want to join the System will join in the next two weeks," he concluded.