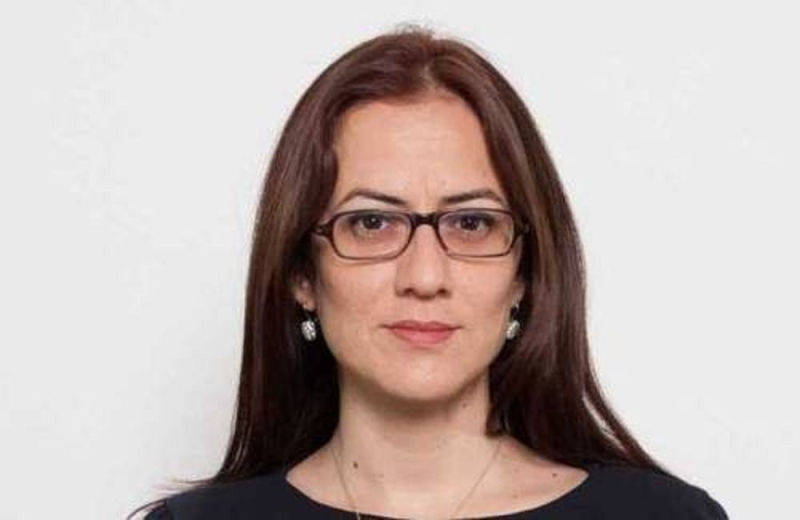 Dogus Deria is the new president of the women's organization of the Republican Turkish Party, which was elected at the 10th congress of the organization that took place yesterday, Sunday.
According to the Turkish press, Ms. Deria referred to the interventions in democracy and the policies against the workers with which they usurp the will of the community and bring it closer to impoverishment. "Those who are attacking our right to collective bargaining, those who are trying to restrict our trade union activities, want to reduce our rights with the fascist policies of domination that they are trying to impose on us."
of freedoms of expression and thought and the reduction of the expression of the popular will through attacks on the press. "They want to reduce his insistence on telling the truth, attacking those who oppose their illegal institutions, the accounts of citizens in MKD, journalists, writers, union leaders and political parties," he continued.
"We will become many," said Dogus Deria, using the motto of the 10th Electoral Conference, trade union rights should not be cut, for workers who can not defend their rights because they work in the private sector, for young people who remain unemployed after university, of which 65% are unemployed young women, to remind that "Cyprus is a territory of Europe and for a united Federal Cyprus". For the women who receive physical and verbal violence, he continued, for the 3372 women who from 2019 until today complained because they fell victim to violence, that is – he said – every day 3 women fall victim to violence. To create, he continued, a "Gender Equality Department", to create the house – shelter for women instead of a new "presidential".
In RTK, women are always ahead, from now on they will be even further ahead, said the president of RTK, Tufan Erhiurman, who when he came on the podium for his speech, the participants in the conference shouted "Tatar resign". "Our democracy, the social and economic rights of the Turkish Cypriot people are being destroyed," he said. towards the future and the struggle for existence ".
We will lean on each other's shoulders
her three-year term and said that the RTK is the party that most resists the threats against the existence of the Turkish Cypriots and the women's organization is ahead of this struggle. "We will resist, we will lean on each other's shoulders and we will continue to walk this path with logic, responsibility and dignity.
The struggle against nationalism will continue on both sides of the island. "There is a setback to women's rights and achievements," he added. match.