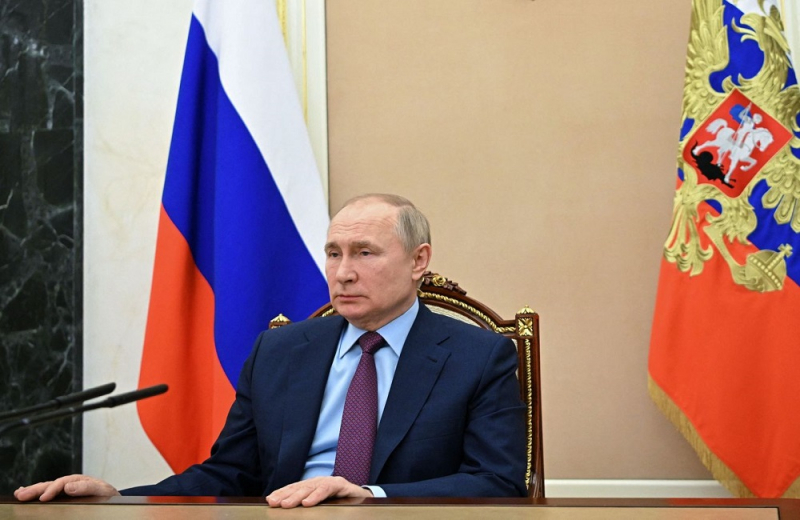 President Joe Biden will soon issue an executive order banning & # 8220; new American investment, trade, and financing, to, from, or to & # 8221; two breakaway pro-Russian areas of Donetsk and Luhansk in eastern Ukraine, which Russian President Vladimir Putin recognized as independent entities earlier in the day, the White House said.
The decree will also provide for sanctions & # 8220; on any person who decides to operate in these areas of Ukraine & # 8221 ;, White House spokeswoman Jen Psaki said in a statement.
Psaki said He said that more measures were being taken and that these were separate from the sanctions that the United States and its allies were preparing if Russia invaded Ukraine.
, of French President Emanuel Macron and German Chancellor & # 8216; Olaf Solz started at 22.17 Greek time.
Great Britain: Russia has chosen confrontation instead of dialogue and can not go unpunished for recognizing two breakaway regions of eastern Ukraine, British Foreign Secretary Liz Tras said tonight, adding that by doing so Russia marked the end of the Minsk process.
President Putin's recognition of Donetsk People's Republic and Lugansk People's Republic. as independent states shows blatant contempt for Russia's commitments under the Minsk agreements. This step & # 8230; marks the end of the Minsk process & # 8221 ;, Tras said, following the announcement by Russian President Vladimir Putin of his move earlier today.
& # 8220; This proves Russia's decision to choose a path of confrontation instead of dialogue. We will coordinate our response with the allies. "We will not allow Russia to violate its international commitments and go unpunished & # 8221 ;," Tras said in a statement. Donetsk and Lugansk and called on Russia to "reverse its decision and return to the diplomatic and political settlement of the conflict", warning that Germany and its partners "will react to this violation of international law".
"President Putin's current recognition of the self-proclaimed 'People's Republics' in eastern Ukraine is a clear violation of international law and a serious blow to all diplomatic efforts for a peaceful settlement and a political solution to the current conflict. Years of efforts in the Normandy and the OSCE are being destroyed deliberately and for no apparent reason. "Russia's commitment to a diplomatic solution to the crisis is a huge blow," Berbock said in a statement. Germany, the Foreign Ministry emphasizes, remains firmly on the side of Ukraine "within its internationally recognized borders." "We will react to this violation of international law. That's why we are coordinating with our partners, "said Emanuel Macron. against Moscow, according to a statement issued by the Elysee.
The French president requested an & # 8220; extraordinary meeting of the UN Security Council & # 8221; denouncing & # 8220; unilateral violation of Russia's international commitments and violation of Ukraine's sovereignty & # 8221 ;, the French presidency said in a statement.