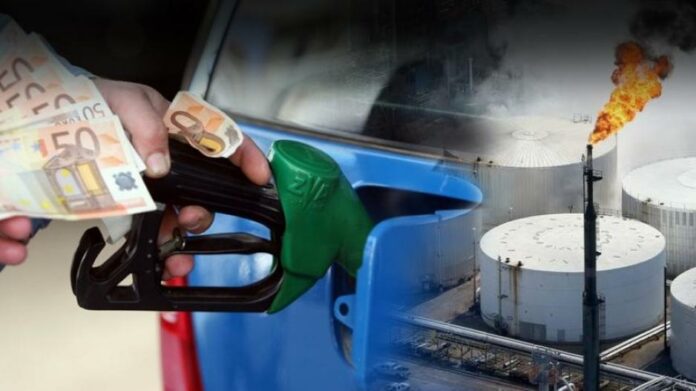 Today (2/3) the Plenary of the Parliament is holding an extraordinary meeting in order to vote into law the extension of the reduced rates of consumption taxes, as the lack of agreement on the 4th extension between the Ministry of Finance and the Parliament resulted in the increase by 8 .3 cents on motor fuel.
Notably, although the bill had reached the House of Representatives, however, it had not been tabled in the Plenary as the House had suspended its work due to the pre-election< /strong>. However, the issue would have been resolved if the Ministry of Finance informed the Speaker of the Parliament to convene an extraordinary Plenary Session, which, as conveyed to the Brief by its source in the Parliament, did not happen.
Let us note that the Brief had warned for a long time that from March 1st we would have an increase in the price of fuel if the extension of the reduced consumption tax rates on fuel was not voted. Due to this development the increase noted today is 8.3 cents a liter on petrol and diesel and 6.4 cents including VAT on heating oil.
As the President of the Parliamentary Finance Committee and Deputy President of DIKO Christiana Erotokritou stated in KYPE, the Plenary will convene at 4:00 p.m., while the Committee will meet at 3:00 p.m., in order to consider the bill. According to Brief's information, the decision to extend the reduced rates of consumption taxes will come into effect immediately.
It is recalled that the measure initially came into effect on March 8, 2022until June 1, 2022, then the Cabinet decided to extend the measure until August 31 2022 with the Parliament finally deciding how to extend this period until September 31, 2022, while with the expiration of the measure came a third extension until February 28, 2023.Today (2/3) the Parliament decides as the extension to be granted until the end of April.

source: Brief