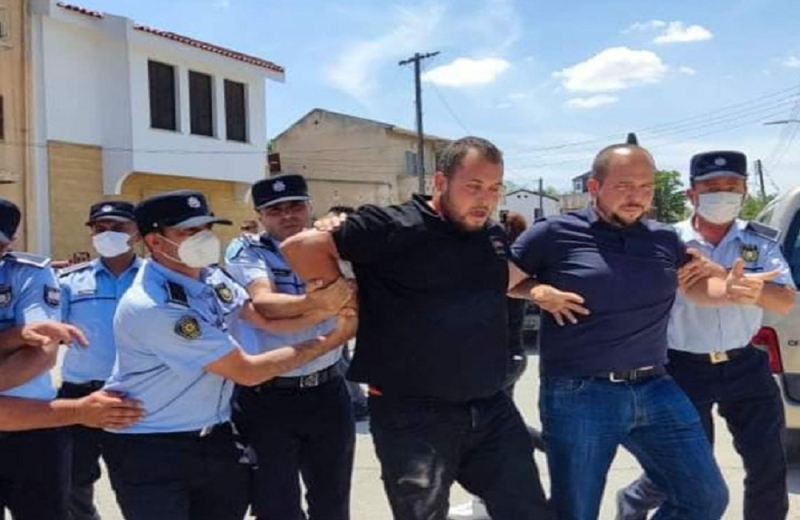 In a spontaneous – shock protest, the union of animal breeders and breeders (breeders) went down to the occupied territories both outside the "presidential" and outside the "Cypriot dairy company". Six people were arrested, including the president of the breeders, Mustafa Naimogloulari. In both places, the protesting farmers wanted to throw manure that they had brought in sacks with their agricultural vehicles.
The 6 were taken to the "police headquarters" and after a while they were left free. Leaving the building, Mr. Naimogloulari told reporters that "we are continuing the protest." Of a "dairy company" with the accusation that throwing the manure in the street caused concern and annoyance.
KKTC'de son durum böyle pic.twitter.com/vjruG8CbZE

— Urban_Cypriot (@CypriotUrban) May 12, 2022
Mustafa Naimogloulari was arrested while journalists were broadcasting live on websites and MKD what was happening outside the "presidential". The manure vehicle with the manure had not approached the outer gate of the "presidential", which was closed. There were "police officers" at the scene. solve their problems and noted that the biggest is the increase again in feed. "Anything can happen at any time," he said, and after a while, farmers found themselves in front of the "president" and the "dairy company." week will carry out wider mobilizations.