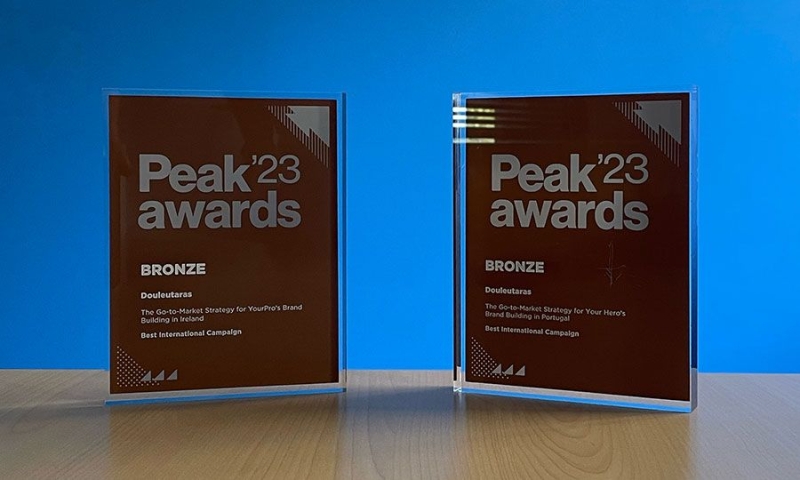 Douleutaras received two awards at the Peak Performance Marketing Awards 2023 in the category "Best International Campaign" for YourPro brands ( Ireland) & YourHero (Portugal).
Douleutaras, the #1 Platform for Finding Home Professionals, received a double distinction for its successful actions in Performance Marketing during the PEAK Performance Awards Marketing Awards 2023.
More specifically, Douleutaras, which is already at the top of the home services market in Cyprus and Greece and has expanded its activity in Ireland and Portugal – under the trade names YourPro and YourHero respectively – managed to attract two " for the actions he implemented in the last two countries.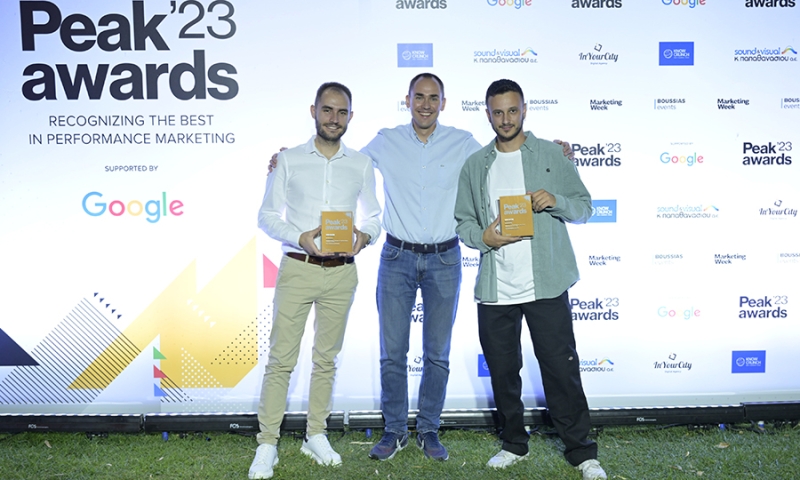 The integrated "Go-to-Market" strategy developed by Douleutaras for Ireland as well as for Portugal strengthened its presence in the digital space and contributed substantially to the creation of a recognizable brand name. Both Google Search and the company's Social Media played a decisive role in the field of Remarketing & Awareness.
InIreland, following the implementation of the successful Performance Marketing strategy, YourPro, during its first 12 months of operation, managed to emerge as the No. 1 Platform for Finding Professionals in the country, with a turnover increase of 43% per quarter, to stabilize profitability at the high level of 34% while at the same time, it gained 20% education brand awareness . This last percentage refers to consumers who not only know the brand but also have knowledge of the possibilities and services offered by the platform.
As for Portugal, the next country where Douleutaras chose to expand its activity, there the Marketing team developed a successful strategy that resulted in YourHero< /strong>to emerge as the No. 2 Platform for Finding Professionals in that country, with a turnover increase of 34% per quarter. At the same time, it managed to stabilize profitability at the level of 17%, while gaining 24% education brand awareness within just 12 months of operation.
Cezary< /em> Szandecki, Co–Founder & Head of Marketing< /strong> of Douleutaras, said in this regard: "From 2022 when we started our activity in these two countries, Ireland (YourPro) and Portugal ( YourHero), the company continues to grow and move upward. The public of both countries have "embraced" the innovative model of our platform, which can be seen both by the warm response of the professionals who join the team, and by the work requests that are increasing every day. Our Peak honors this yearAwards in the "Best International Campaign category for the effective and innovative campaigns that implemented in Ireland and Portugal, are significant recognition of our effort to create value in the ecosystems in which we operate. At the same time, they reinforce our commitment to continuously offer our services with the ultimate goal of excellent service to the users of the platform". 6 years, is to highlight the most effective and innovative practices in Performance Marketing.
< iframe width='300px' height='500px' src='https://www.adstorebluebird.cy/api/banner/ServeBanner?zoneId=2734' frameborder='0' scrolling='no'>