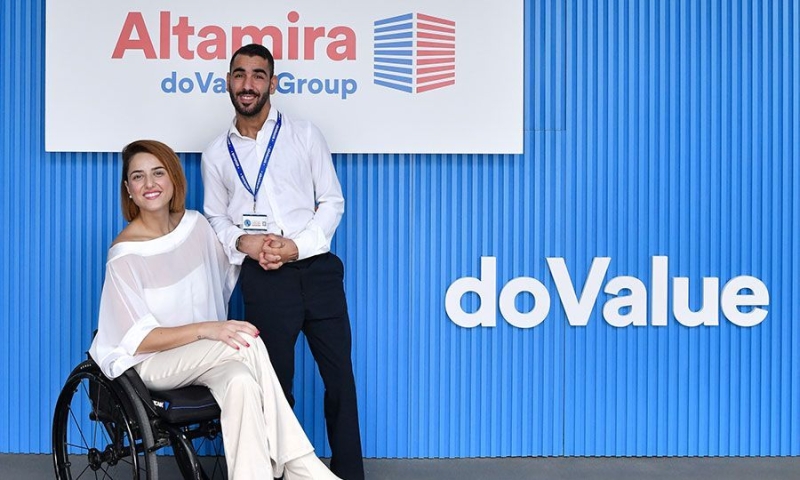 doValue Cyprus joins forces with Ablebook and together they aim for a Cyprus that will offer equal treatment and opportunities to all. With a vision of an inclusive and accessible society, doValue Cyprus supports the multidimensional work of Ablebook, an innovative application that seeks to improve the quality of life of people with reduced mobility or disabilities in Cyprus.
Ablebook is the island's first online platform that aims to offer valid information regarding accessibility standards for infrastructure and services in public and private spaces in Cyprus. The application is an initiative of Andreas Vassiliou and Symeon Stylianou, who decided to map the whole of Cyprus, in order to upgrade people's quality of life, encouraging them to live freely and equally. At the same time, the Ablebook team, through its parallel actions, produces important work in raising public awareness of issues that people with reduced mobility or disabilities have to deal with in Cyprus.
In a meeting held on Thursday, October 19 at the offices of doValue Cyprus, representatives of the two companies signed a cooperation agreement, which provides for the implementation of joint actions to build a more modern and accessible Cyprus and above all without discrimination and exclusions. As part of the partnership, doValue Cyprus together with the Altamira Real Estate team – which manages the real estate portfolio of the doValue Group – will be two of the main sponsors of the platform and will provide hands-on support and expertise for the further development of the Ablebook application. .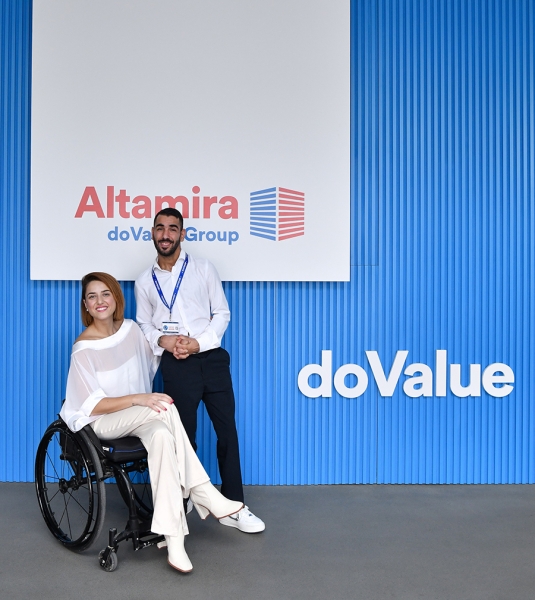 In her statements Rafaela Miltiadou, Marketing Manager of Altamira Real Estate, highlighted: "We are very happy to be part of the Ablebook team, precisely because we share a common vision and values ​​with the people who make it up. The Ablebook application, on the one hand, will practically contribute to the improvement of the daily life of people with any disability or mobility difficulty, and on the other hand, it will strengthen the effort to raise public awareness. As doValue Cyprus we aspire to strengthen every initiative that adds a stone to the effort to build a fair society that will guarantee equality and accessibility".
For his part, Andreas Vassiliou , Director and Founder of Ablebook said: "First of all, we would like to express our thanks to doValue Cyprus for the cooperation and support it provides, as it enables us to further enhance our offering to people with disabilities through the Ablebook app. Through this partnership, we are taking an additional and important step towards realizing our goal of promoting equality of opportunity and accessibility in all areas."
< iframe width='300px' height='500px' src='https://www.adstorebluebird.cy/api/banner/ServeBanner?zoneId=2734' frameborder='0' scrolling='no'>