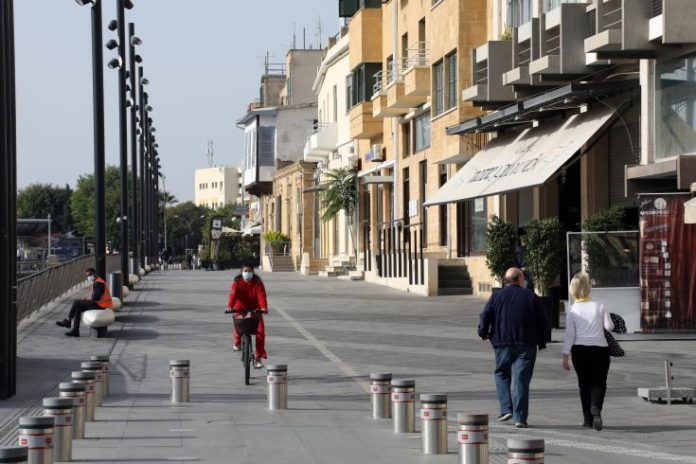 Police conducted 13,503 nationwide checks in the last 24 hours, during which they reported 200 citizens and 6 property owners, for violating the measures against COVID.
A spokesman for the Police Press Office told KYPE that 17 complaints related to violation of the license, 33 for not sending sms, 35 for boarding a vehicle without sms, 41 for not using a mask in a vehicle, 68 for not using a mask in public places and remaining for other violations of the law on disinfection.
In Nicosia, the Police carried out 3,251 inspections and reported 1 property owner and 71 citizens, in Limassol 4,494 inspections were carried out and 61 citizens were reported, in Larnaca the inspections were 1,233 and 17 citizens were reported and in Paphos 1,136 complaints were carried out and 5 and 11 citizens.
In Famagusta 1,168 checks were carried out and 34 citizens were reported, in Morfou 725 checks were carried out and 1 citizen was reported and the Traffic Police carried out 1,234 checks and reported 5 citizens.
MMAD carried out 217 inspections without any complaint. The Coast Guard conducted 45 inspections and there was also no complaint.
(KYPE / KXR / GXR)