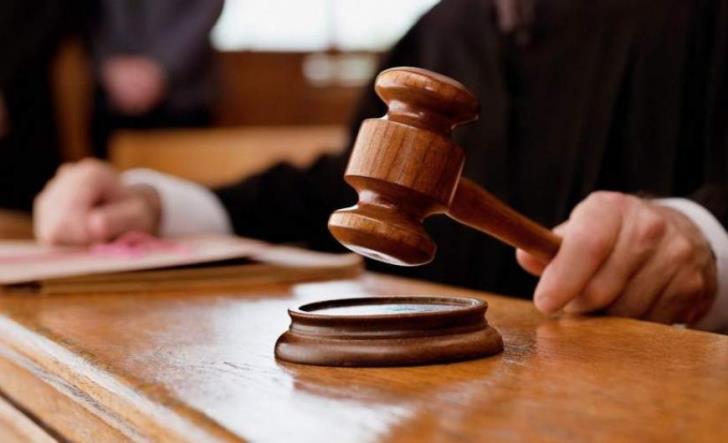 & nbsp & nbspΕλευθερία Παϊζάνου & nbsp; & nbsp;
Last year, the district courts proceeded with the conviction of 42 companies as well as natural ones, for violations of the labor legislation that concerned the safety and health of the workers in the workplaces. Nine of those convicted were natural persons.
According to data from the Labor Inspection Department, in 2021 the trial of 30 cases was completed and fines of € 190,600 were imposed. Of the total sentences, 28 concerned Nicosia, 8 Limassol and 4 Larnaca. At the same time, two people were convicted in the provinces of Paphos and Famagusta.
According to the data of the competent Department, the largest fine imposed on offenders in Nicosia was € 7,500 and the lowest € 500. In fact, one convict in the capital was sentenced to 8 months in prison, with a three-month suspension. In the District of Limassol, the highest monetary sanction imposed reached € 12 thousand and the lowest was € 1,200. A natural person was also sentenced to five months in prison, with a three-year suspension. Moreover, in the Province of Larnaca the largest fine imposed was € 38 thousand and the smallest was € 1000. In Paphos District the highest fine imposed was € 13 thousand
Meanwhile, after last year's convictions for violations at work, the number of criminal prosecutions from 2018 to 2021 rose to 68. Specifically, in 2020 the trial of 11 cases was completed and fines totaling € 63,250 were imposed. Also, within 2020, a total of 19 new criminal prosecution files were prepared, which were forwarded to the representatives of the Legal Service for approval and promotion of the criminal prosecution of the accused. In 2019, 12 cases were brought before the District Courts. The courts imposed & nbsp; fines totaling € 87,050. Another 12 cases for criminal prosecution were forwarded to the Legal Service.
In 2018, other legal and natural persons were prosecuted, to whom fines totaling € 88,600 were imposed. In fact, in one case of an accident, one of the accused was sentenced to five months in prison, with a two-year suspension. In the same year, 27 prosecution files were sent to Legal Service officials for decision-making.