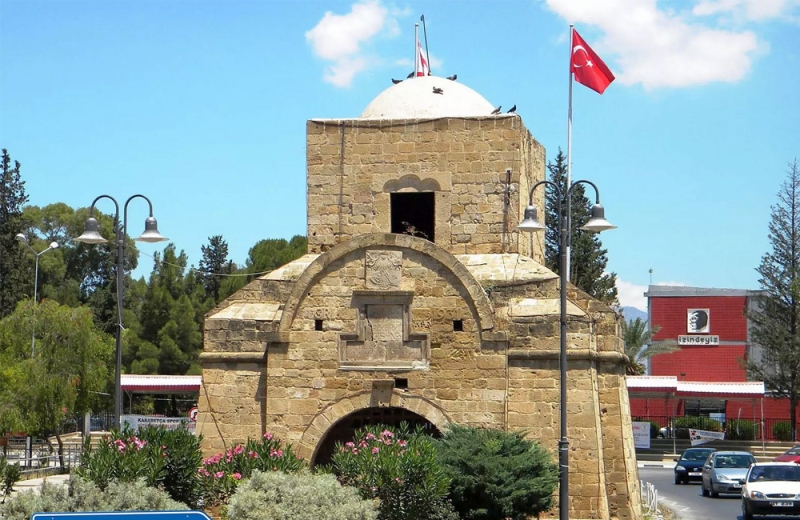 It is very serious that we see political conditions in the economic protocol of Turkey-occupied, but it is not so simple whether it will be implemented and when, mainly because it will force the "government" to come to an end & # 8217; Dr. Alexandros Apostolidis, a researcher at the European University of Cyprus, stated in a direct conflict, not only with the unions, but with the Turkish Cypriot society in general, in the show "Morning Inspection" of Politis 107.6 and 97.6. He added that the protocol is not more than 3% of the GDP of the occupied, but is used to pay the salaries of the military.
Dr. Apostolidis said that the protocol has a political connotation and Turkey is willing to give instructions to the occupied territories on how to manage their internal affairs, in fact, drawing parallels with the International Monetary Fund and its interventions, when the economic crisis had broken out. 2013. In fact, referring to the dependence of the occupied countries on Turkey, he stressed that it increased due to the pandemic, adding that an attempt was made to detoxify, but it seems to be abandoned.
Referring to Dr. Apostolidis, on the Greek Cypriot side, He stressed that we as the Republic of Cyprus are absent from the promotion of the issues of the Turkish Cypriots, explaining that we missed a great opportunity to show that we are the link that contributes to the promotion of their issues. Concluding, he said that we do not understand that the independence of the Turkish Cypriots from Turkey will bring the Turkish Cypriots closer to the solution of the Cyprus problem.
Listen to everything he said on his show "Morning Inspection" Citizen 107.6 and 97.6:
CITIZEN 107.6; MORNING INSPECTION 26 & # 8211; 05 & # 8211; 2022 ALEXANDROS APOSTOLIDIS