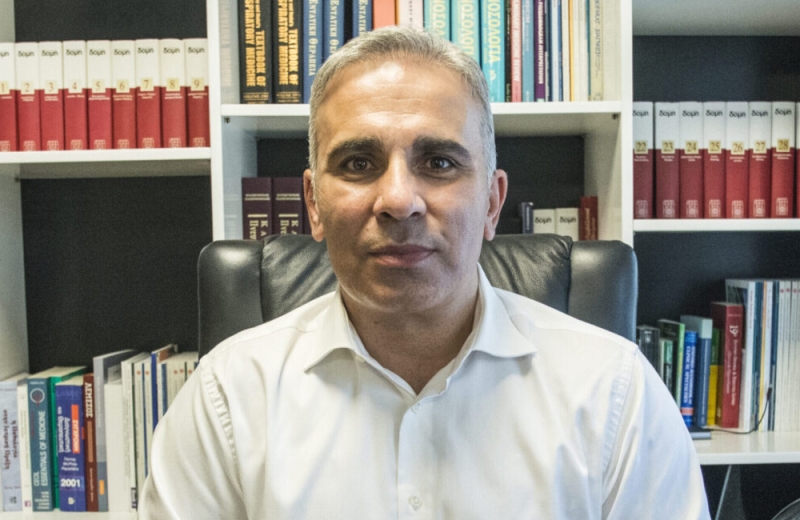 < p>The possibility of encountering some other transmissible variants and returning to restrictive measures, is real and is something we have seen in the past, said the president of the Cyprus Pulmonary Society, Dr. Haris Armeftis, speaking on the show "Morning Inspection" by Politis 10 97.6, you are invited to comment on the further lifting of measures, announced on Tuesday by the Minister of Health, Michalis Hadjipandela. Furthermore, the doctor stressed that the last measure that should be abolished is the use of a mask indoors, adding that we are not done with the COVID-19 pandemic and, referring to vaccinations, stressed that we should be protected for any scenario./p>
Asked to talk about Long Covid, which afflicts a number of people who have been diagnosed with coronavirus, Dr. Armeftis said that it is evolving as a separate disease entity, which will occupy us for a long time. They are patients, he added, who have prolonged symptoms and patients with permanent symptoms. Some have the inability to return to normal, while some patients who have had COVID are still at home with Long Covid. He also said that a small number of patients who had been intubated would remain with some problems.
Toxic dust
Asked to explain how harmful the dust transported to Cyprus from the Sahara desert is, Dr. Armeftis stressed that it is toxic. He explained that the particles coming from the Sahara, on their way to Cyprus, are enriched with toxic elements. When the phenomenon is prolonged, health problems may arise, which will not be seen now, but in the future. We must avoid exposure to dust, in the days of its outbreak, was his advice to the public, however, he stressed that the state must set the permissible limits and by decrees ban exposure to dust, on days when phenomenon is on the rise.
Listen to everything that Dr. Haris Armeftis said in the "Morning Inspection" of Politis 107.6 and 97.6:
ΠΟΛΙΤΗΣ 107.6 · ΠΡΩΝΗ ΕΠΙΘΕΩΡΗΣΗ 11 & # 8211; 05 & # 8211; 2022 HARIS ARMEFTIS